Three Netflix Shows To Binge-Watch This Week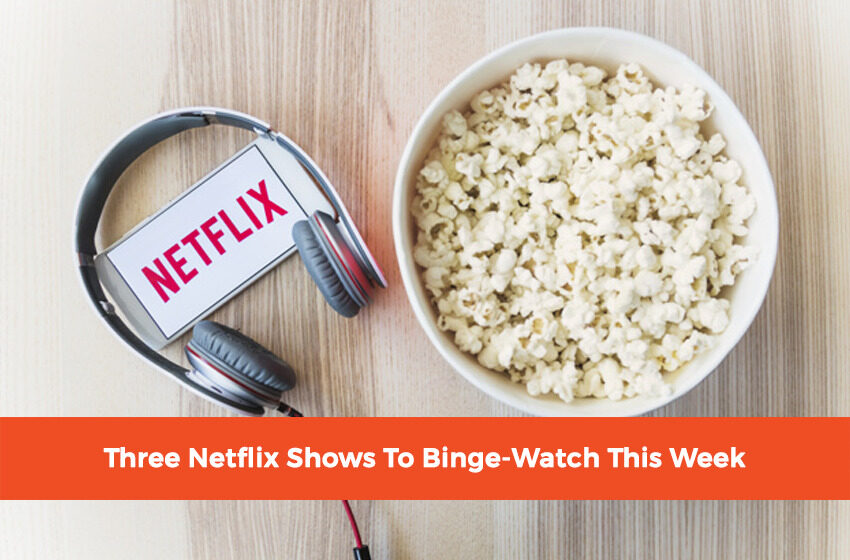 We're now three months into 2021. As predicted, Netflix has released some amazing shows to watch. While we're happy to see some of our favorite TV shows and movies been added to the list, it's the streaming platform's original programming that has us the most impressed.
If you have a Netflix subscription, we recommend you to keep reading to know about three of the best Netflix TV shows to binge-watch this week:
Lupin
One of the most engrossing and enjoyable action-drama of 2021, Lupin is a show that should be watched on Netflix. The storyline is highly engaging. Viewers are immersed in it through and through. The flashbacks at the start of most of the chapters connect the plot line tightly into a taut narrative.
The series creator Maurice LeBlanc's has certainly crafted a highly engaging storyline. It is indeed a clever move by the writers to use the heist at the Louvre in chapter 1 for introducing the life and main purpose of the main protagonist, Assane Diop who idolizes Arsene Lupin. The actions sequences are all well-executed.
Performances of all the artists in this drama series has been excellent. Omar Sy's character provides life into it effortlessly. The other memorable character is the journalist Fabienne Beirot.
Bombay Begums
Director Alankrita Shrivastava, famous for directing Lipstick Under My Burkha, presents a highly engaging web series on Netflix by the name of Bombay Begums.
The series follows lives of five women from different walks of life in Mumbai. These women try to hustle their way across the patriarchal society. It is a highly compact series of six episodes. Each episode is nearly 50 minutes long. Alankrita Shrivastava depicts a fairly vast canvas that explores different themes with nearly six hours of run-time.
Bombay Begums addresses provides some impactful moments thanks to its ensemble cast. However, the show doesn't really have any emotional impact on the viewers. It is evident that the director got the characters to verbalise far too much about their struggles as women.
Pooja Bhatt, Shahana Goswami, Plabita Borthakur and Amruta Subhash have all performed their roles sincerely. Other supporting actors including Aadhya Anand, Rahul Bose, Mahesh Rao, Imaad Shah, Vivek Gomber, Danish Husain, Nauheed Cyrusi and Vivek Tandon have also enacted their parts well.
The Big Day
A series on lavish desi weddings, The Big Day has been one of the most watched Netflix series by Indians. This is because in the subcontinent, nothing gets us going as much as weddings and marriage unions do. After the highly popular Netflix series Indian Matchmaking, the OTT juggernaut really needs to introduce its personal 'Big Fat Indian Wedding' category.
Currently regarded as one of the best entertainment shows in India on marriages, The Big Day takes a deep dive into the multi-billion-dollar Indian wedding industry. Each wedding bigger than the previous one. Weddings that are on a scale that are now regarded as super spreaders and essentially unimaginable in the current Covid-19 world.
The series is a production of Conde Nast India. Spanning on three episodes, we keep our eyes on the extravagance of the weddings of six Indian couples having wedding destinations that range in different cities of India, including Jaipur and New Delhi.
What do you think of this story? Let us know in the comments section below!