Sikh Volunteers In America Prepare Free Meals Amid COVID-19 Outbreak!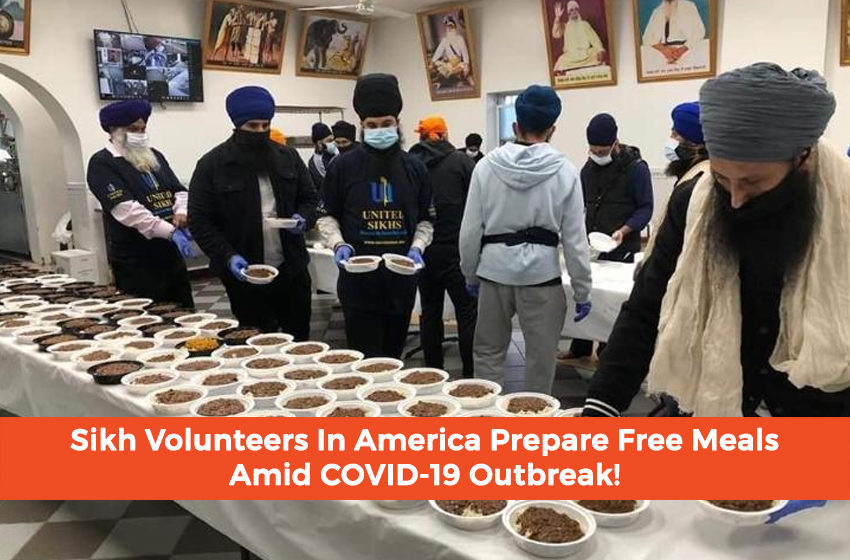 New York's Sikh Center prepared more than 30,000 home-cooked free meals in USA for people in self-isolation due to the Coronavirus outbreak.
The New York's mayor office approached the Sikh community for making food packages. These packages were handed out to various distributing agencies within that area.
New York devastated by COVID-19 outbreak!
The agencies would further distribute and also provide free food for individuals that have been affected by Covid-19 in New York City. The city of New York has been one of the worst affected cities in America due to the Coronavirus outbreak.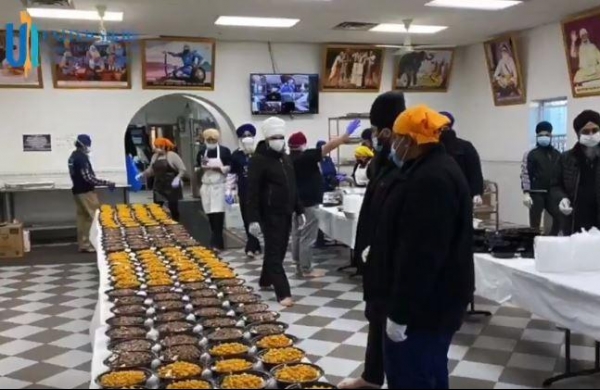 The community maintained strict food hygiene practices while preparing the food for the people.
[adinserter="3′]
Almost 99% of the individuals consuming the meals are American citizens. The rest of the consumers are Indians that are coming from overseas or students in self-isolation for 14 days.
Himat Singh, coordinator of the American Gurudwara Prabhandak Committee (East Coast) in an interview stated, "The service provided by the Sikh volunteers is free vegetarian meals in this time of Coronavirus outbreak. It is a combination of dry fruits, rice, and lentils."
He further added "The distributing agencies will provide the food packages. They will provide food to the elderly, specially-abled, homeless and single parents who are looking after their kids and can't go out."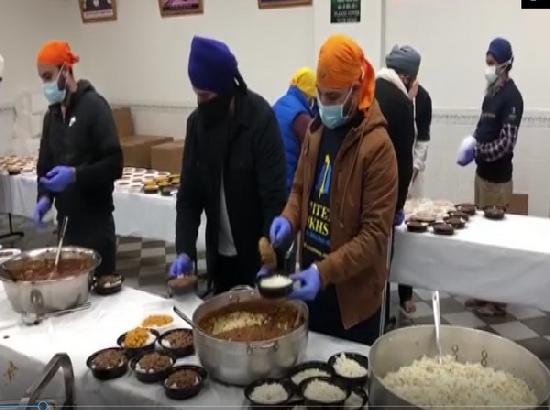 Previous donation made to the Gurudwara is also been used for this initiative. An NGO based in America by the name of United Sikhs has also made significant efforts. The NGO appealed to the people of America for donating as much as possible.
[adinserter="5′]
Dr Pritpal Singh, coordinator of the American Gurudwara Prabhandak Committee (West Coast) said: "When we heard that people were not able to find food at shopping centers, we started reaching out to them in our individual capacity."
Sikh volunteers working tirelessly!
The Sikh volunteers have been working round the clock to fight against this crisis. They also made an appeal to follow the advisories sent out by the city, state and federal agencies.
Jathedar Harpreet Singh, Sri Akal Takht Sahib and the spiritual leader of the Sikh community stated: "We have requested gurudwaras across the country and the world to especially reach out to the stranded Indian students and provide them meals and shelter, which will give relief to many worried parents back in India."
[adinserter="10′]
Did you find this information useful? Let us know in the comments section below.