Breakup With Melvin Leaves Sana Khan In Tears At Special Ops Launch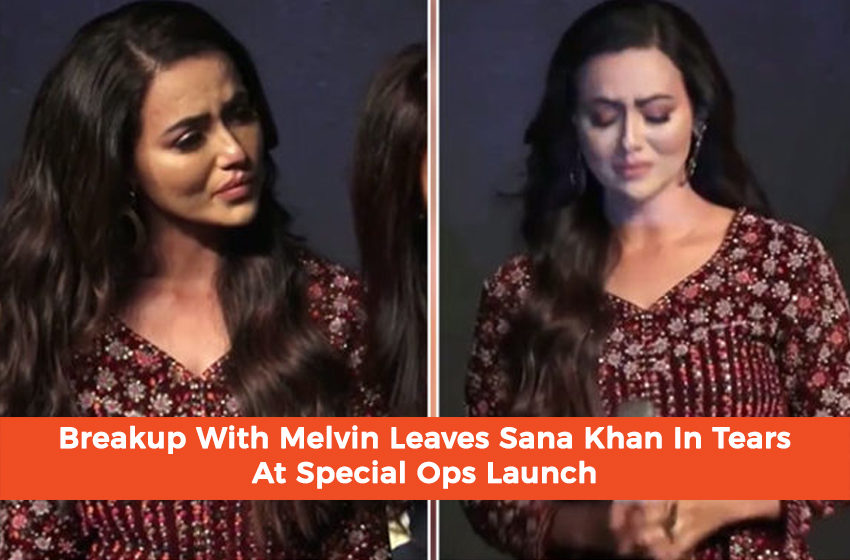 Where there is love, sadness seldom follows. However, when the love fades away, all that remains are tears. That is exactly what happened to Bollywood actress Sana Khan at the trailer launch of Special Ops.
Sana Khan, also famous for her stint in Big Boss Season 6, has become quite a familiar face. With her web series Special Ops releasing soon, Sana Khan could not hold back her tears.
People had been guessing for the reason Sana Khan broke down. However, when you see the interview, it can clearly be seen that Sana was overwhelmed with all the attention she got. Only recently, Sana Khan broke up with long-term boyfriend Melvin Louis, which left her shattered.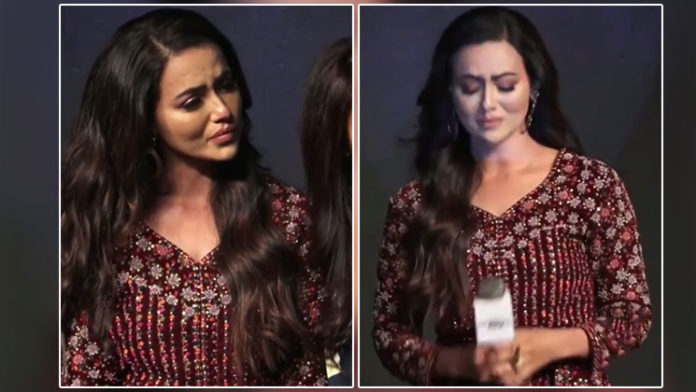 Soon after, Sana Khan got the chance to work in Special Ops. Sana had alleged that Melvin had been cheating on her. "I broke up with Melvin because he was cheating on me. I had loved him with all my heart and was committed to him. What I got in return has disturbed and shaken me. I have developed anxiety issues and am dealing with depression ever since," she was quoted as saying.
Sana went on to say that she had been hearing about Melvin's adulterous habits for a while, but she never believed them. The reason? She was in love. Thus, she chose to ignore everything against choreographer Melvin Louis.
Sana Khan can be seen in the video below at the trailer launch of Special Ops posted by Viral Bhayani on Instagram where she was caught in the moment.
After her breakup Sana Khan went astray and did not react to things with a smile on her face, until the launch of Special Ops. At the trailer launch, Sana was answering a question when she saw her face on the big screen and broke down.
The reality show star/actress could not hold back her tears and her team supported her through her suffering. It remains a mystery if Sana was crying due to happiness, or the ordeal she had been through.
Melvin and Sana started dating after the two worked together. Melvin was Sana's choreographer as well. The couple was adored by the audience, especially their fans. However, the news of Melvin cheating on Sana right before her big-break of Special Ops hasn't gone down too well with fans.
Special Ops is an Indian web series directed by Neeraj Pandey for Hotstar. The lead cast includes Sana Khan and Kay Kay Menon playing a great role in Special Ops. Special Ops is based around a long manhunt, where Kay Kay tries to find and trace the antagonist. The web series is set to release on March 17, 2020, on Hotstar.
Even though Sana has been through a lot, she still stands tall. The love and admiration she will be getting for her work in Special Ops will definitely help heal her broken heart.