5 Regional South Indian Films You Can Watch On Amazon Prime And Netflix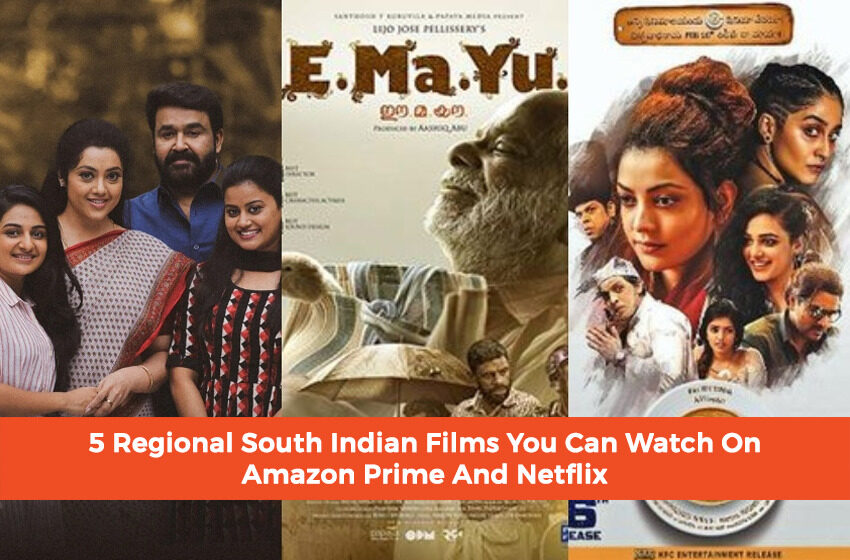 Due to the increased dependency on OTT platforms for entertainment, viewers across the world have seen a large influx of new as well as old regional south Indian films on Amazon Prime Video and Netflix. Some of these films often go unnoticed as we are mostly engaged in our binge watching stuff or exhaustively trying to keep up with all the new releases.
Regional South Indian Films
With this article, we focus on drawing your attention to 5 of the best regional South Indian films you can watch on Amazon Prime And Netflix.
Drishyam 2
A sequel to the blockbuster Drishyam (2013), Drishyam 2 (2021) is a gripping tale of an investigation and a family which is threatened by it. It focuses on how Georgekutty again protect his family for the accidental murder of the police officer's son. Director Jeetu Joseph's Drishyam has set a high benchmark for Indian film industry. Infact, Drishyam is the only Indian film which was remade in Chinese language. The film is available on Amazon Prime. It is one of the best movies on Amazon Prime.
Awe! (2018)
This Telugu language thriller is madcap fun. It comprises of six individual stories that deal with several psychological and social issues. They form the most dominant and essential part of the narrative. Prashanth Varma tries to tie together all the interconnected stories, with a stellar cast that includes Kajal Aggarwal, Nithya Menen, Regina Cassandra, Srinivas Avasarala and Murali Sharma. It is also regarded as one of the best thriller movies in India.
A lot happens in Awe!, which has a twisted narrative structure that at times leaves you with a sense of exasperation and claustrophobia. But if you sit through the first half-hour mark, you will discover a bunch of interesting ideas executed nearly-well. The film is available on Netflix.
Ee. Ma. Yau (2018)
Indian film lovers across the country often take pride in admitting the fact that they are a fan of Lijo Jose Pellissery. They have having watched his universally popular movies such as Angamaly Diaries and Jallikattu. However, Pellissery's finest work should be Ee. Ma. Yau (2018). It is a seminal and meditative take on life and death.
It is a fact that no other filmmaker in Indian cinema has been exploring myriad themes like how Lijo Jose Pellissery has been doing. Indian cinema fans should watch Ee. Ma. Yau. It is certain that you will be blown away with its brilliance. The film is available on Amazon Prime.
Angamaly Diaries (2017)
Angamaly Diaries is another excellent film directed by Lijo Jose Pellissery. The director has crafted a film that has a lived‑in and lively quality to it, so much so that you could almost sense the place. It feels so real and vibrant.
The director has delved deep into the heart of Angamaly. He has incorporated all the aspects‑ culture, slang, food and festivals making it such a realistic movie. The film is available on Netflix.
Visaaranai (2015)
Visaaranai (2015) is a hard hitting drama. It got inspiration by true incidents in 1983. It brings to forefront the influences of politicians as well as rich individuals of the society on the police department and how few crooked cops use their power and destroy common people. The director of the film is Vetrimaaran.
It depicts the bitter reality of Indian political system, relationship between politicians, police administration and those who help them in their economic offences. The film is available on Netflix. It is indeed one of the best movies on netflix.