Priyanka Chopra Shares Glam Shots From Sets Of 'The White Tiger'!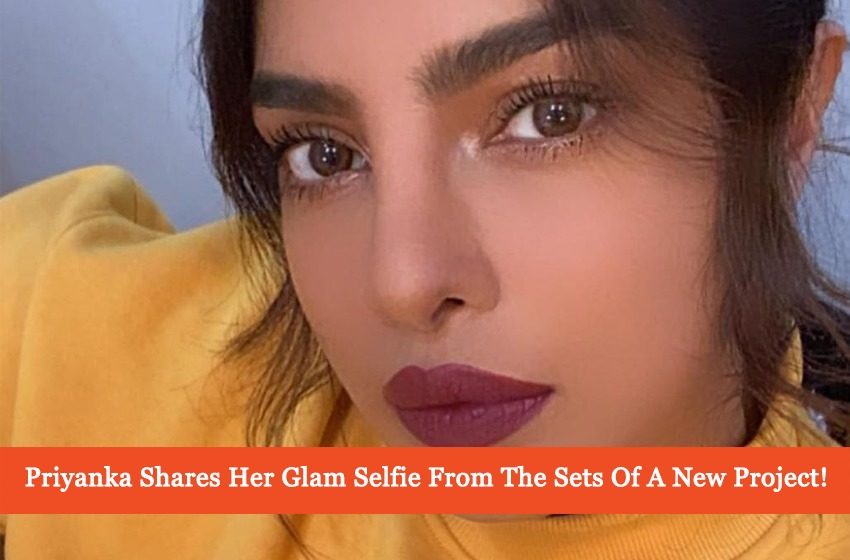 Priyanka Chopra is the Bollywood diva that went unconventional in her personal life choices, instead of sticking to the staunch Hindu traditions that include a husband of the same faith. This superstar married the Hollywood-sweetheart Nick Jonas and has been making headlines since then. Not that PeeCee didn't make it to the news for her amazing projects and what not before tying the knot; marriage definitely amplified it, altogether. The latest updates regarding Priyanka includes her glam shots from the sets of her upcoming project in Delhi – Netflix's The White Tiger.
Priyanka proves to be a style icon with her laid back look with perfect makeup.
Priyanka never shied away from social media and has always been sharing bits and bobs from her personal and professional life. Taking the recent adorable story sessions with husband Nick on Thanksgiving dinner. Now, she is woo-ing everyone with her casual yet chic yellow pull-over, shimmery eyes, and winter lips.
2019 is ending on a busy note for the actress. Flying in-between West and East like a pendulum, Priyanka recently went to Morocco to receive an award presented to her as a tribute. She donned a shimmery sari and looked ethereal, to say the least.
However, everyone is going gaga over her casual look on the sets; Priyanka is the epitome of the modern-day phrase 'slay-it-girl'. She definitely did and won't be stopping anytime soon, as she is currently working on this movie alongside Rajkummar Rao. In addition, PeeCee is more than just a wife and an actress, she is an influential figure for millions of girls worldwide. Her work and personal life balance are impeccable and she makes it looks effortless. Although the ground realities must be far from effortless for the actress, she knows how to look presentable and balanced.
Priyanka may not be breaking the internet but she knows how to become a sensational topic for all the right reasons. Moreover, PeeCee is not just the ideal of many young women, but upcoming actresses have a liking to her as well; Bhumi Pednekar, for example, revealed her most-stalked Bollywood Diva to be Priyanka. In addition, she openly declared that if PeeCee wasn't in the picture, she would have made her move on Nick Jonas; calling him cute.
Priyanka Chopra has also voiced for Frozen 2, for its Hindi version. In addition, PeeCee's movie 'The Sky Is Pink' also released this October. In a nutshell, much has happened for Priyanka and she continues to soar in her career. Desi girl with a lucky streak coupled with hard work, for sure.
Are you smitten by this goddess too? Let us know in the comment section below!