Bhumi Pednekar Reveals The Bollywood Diva She Stalks On A Regular!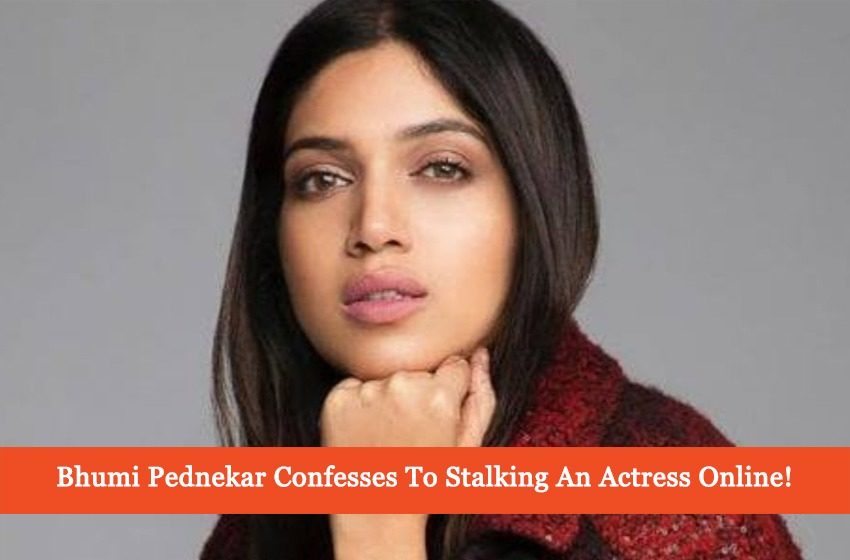 Bollywood diva Bhumi Pednekar in a recent interview revealed the famous personality that she stalks religiously. Social media has become deeply integrated with our lives and with everyone posting about their lives onto these social blogging websites, it has become easy to keep tabs on others. Especially if they are celebrities. However, we do not get to hear much from stars stalking other celebrities. But, Bhumi didn't shy away in revealing the Bollywood Diva she often stalks.

'Pati Patni Aur Woh' starlet revealed she stalks Priyanka Chopra Jonas on her Instagram.
In the candid interview, she says that Priyanka has a "baller life". Moreover, it isn't just Mrs. Jonas she checks online; Bhumi informed how she is also a fan of her husband, Nick Jonas. Stalking, depending on the context and the circumstances can be creepy and unsettling. However, this case is definitely of admiration and support.
Speaking about the deep appreciation she has for Priyanka, she said, "I love PeeCee so I am like constantly seeing what she's up to. I think she has a baller life."
This isn't the first time Bhumi is revealing her deep love for Priyanka. She has often times expressed her admiration towards PeeCee. In addition, chatting with Karan Johar once, she explained her borderline obsession with Nick Jonas, but the good kind. She told him that if she ever got the chance to date someone's husband or boyfriend, then that would be Nick Jonas. Further, she spoke how she finds Nick sensational and 'cute'.
Easy there, girl! Even though at first glance it looks downright creepy but to each their own. Everyone has their way of expressing their deeply rooted love and Bhumi is a Bollywood star that doesn't mince her words. Go big or go home? Bhumi Pednekar is not playing.
Her upcoming movie Pati Patni Aur Woh is making headlines before its release; which is December 6 for India. Moreover, her handsome and much-raved-about co-star Kartik Aaryan is also to give credit for the movie's hype. The Bollywood hunk hasn't done a project that failed and is reportedly the first Bollywood actor to get his own Instagram filter.
There is a lot that is riding on this romantic-comedy, besides the excellent lead cast and a hit song 'Ankhiyon sey goli maray'. The expectations of Indians and Bollywood fans are also very much visible, as they are anxiously waiting for its release. Bhumi has come a long way since her debut film, Dum Laga Ke Haisha in 2015.

We wish her the best for this movie and hope she outperforms herself, as she always wanted.
Do you find this odd or adorable? Let us know in the comment section below!