Indian Singer Lata Mangeshkar's Health In Critical Condition!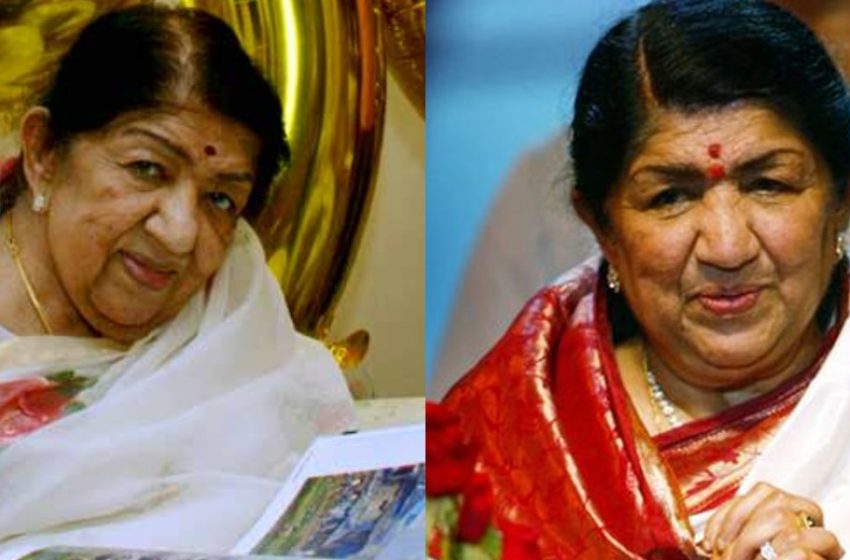 In this temporary world, every human moves forward with its own pace and choices reflecting upon the coming future. Undoubtedly, this planet is full of exceptionally talented individuals who do make a difference with their existence. Similarly, Indian legendary singer Lata Mangeshkar carries the same weight but unfortunately, these days her health is drastically deteriorating.
Lata Mangeshkar's deteriorating health landed her in the hospital!
Particularly, the soulful renditions like "Lag Jaa Gale", "Bahon Main Chalay Aao" and others from Bollywood's singing queen are alive to date. Under unfortunate circumstances, Lata Mangeshkar is currently struggling to stable her crucial health. According to the latest media reports, the vocals maestro Lata Mangeshkar's recent health is in critical condition and is now in hospital.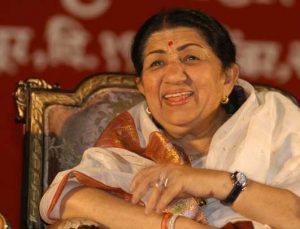 Also read: Nasir Khan Jan Openly Challenges Lata Mangeshkar & Claims His Voice Is Better!
Reportedly, the veteran singer was admitted to a hospital in Mumbai after she started facing difficulty in breathing. Soon after Lata Mangeshkar complained about her heavy breathing, she was taken to the Breach Candy Hospital earlier this week. Since Monday, Mangeshkar has been receiving treatment in the Intensive Care Unit (ICU) in a Mumbai hospital.
"She is critical but her condition has slowly improved!"
Currently, Lata Mangeshkar is being treated by Dr. Patit Samdhani in Mumbai's Breach Candy Hospital. Talking about the cruciality of the stance, the doctor revealed to a local news outlet that the singer is 'slowly improving' but is still 'critical'. Further, he maintained, "She is critical but her condition has slowly improved. She is still in the hospital."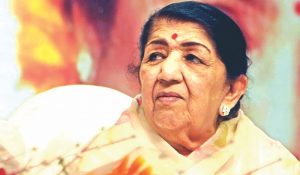 Apparently, before facing breathing problems, the veteran singer had sung her latest this year. Called "Saugandh Mujhe Is Mitti Ki", Lata Mangeshkar lyrically produced the patriotic piece to pay tribute to the Indian Army. Specifically, the amazing masterpiece was released back on 30th March 2019 and it was as usual lauded by her admirers.
"Being a singer, her lung capacity has pulled her through. Truly a fighter"
Well, taking her deteriorating health in the notice, earlier on Tuesday, her Personal Relations (PR) team gave relieving news. As per Lata Mangeshkar's PR squad, "Her parameters are good. Honestly speaking, she has fought so well that she is coming out of this setback. Being a singer, her lung capacity has pulled her through. Truly a fighter."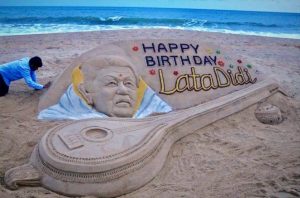 "We will update everyone when Lataji gets discharged and comes home. We request that we give the family the space they deserve at the moment", the statement further read.  However, the singing legend's fans and admirers are hoping and praying that she gets well soon and keep blessing the world with her melodious voice.
At this point in time, Lata Mangeshkar has entered her 90's which is now affecting her physical health. Still, being 90-years-old didn't affect her exceptional voice and listening to her songs is sure a delight to hear. Because of the phenomenal skills Lata Mangeshkar possesses, the Indian government even presented her the highest civilian award "Bharat Ratna" back in 2001.
Have you listened to Lata Mangeshkar's melodious renditions? Let us know in the comments section below!