Kartik Aaryan Loses 8Kgs For His Role In 'Love Aaj Kal'!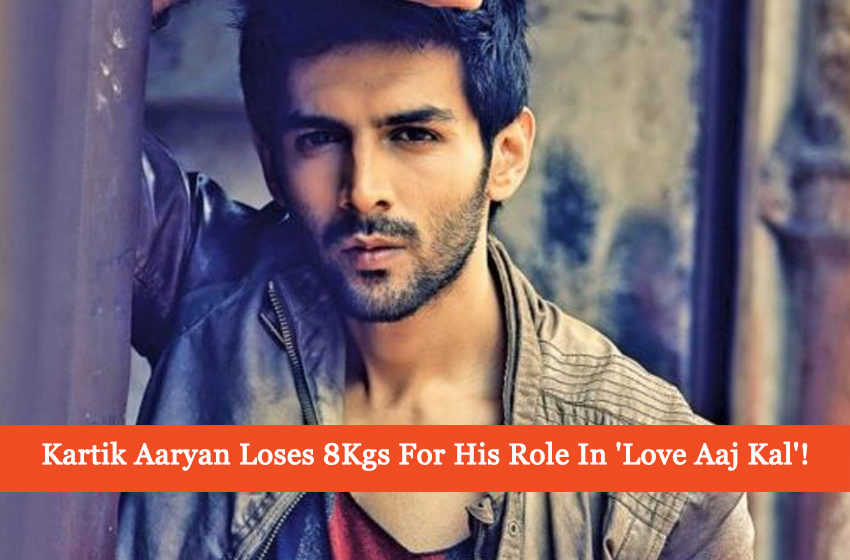 Kartik Aaryan has made his recognition in Bollywood in no time. From several Bollywood hits to have become the crush of thousands of hearts, Kartik is surely soaring high! In his upcoming movie, Kartik Aaryan is playing two different roles in Love Aaj Kal with a transformation twist.
He has been constantly promoting his film by sharing glimpses of his roles on social media. The storyline of Love Aaj Kal is based on two different time periods. Kartik will be seen playing a schoolboy, Raghu and then a nerd, Veer in 2020.
Just recently, the famous heartthrob of B-town, Kartik Aaryan, shared a BTS picture of Love Aaj Kal where he's seen standing with his school gang, in school uniforms.
Here's the photo he had shared
What actually grabbed our attention was his quirky caption!
"90s hot kids be like
Kartik minus 8kgs= #Raghu
#FiftyShadesOfRaghu
#CoolBoyz Squad Goals #School
#LoveAajKal"
Kartik let his fans how much weight he has shed to play this role. According to Kartik Aaryan, he's lost a total of 8kgs to play the role in Love Aaj Kal which is a major body transformation. That's some dedication! However, in the past, there have been many Bollywood celebrities who have lost and gained weight to play their roles in a film.
Speaking of which, these celebrities have put in all their efforts to undergo major body transformation in terms of losing and gaining weight.
Just recently, Kangana Ranaut also changed into a completely different personality for her film 'Thalaivi'. According to Indian media reports For her film, Kangana has gained 6kgs for her imitating role and she truly deserves massive respect. Imagine putting on weight in 'our' society. Who does that? Well, our dedicated and passionate stars!

It is said that Kangana Ranaut revealed that she took 'hormone pills' to get into the character. Here's what she had to say:
"The pills were needed so as to look voluptuous, especially around the belly and thighs. Since I am tall and skinny and my face is angular, not round, I had to take mild doses of hormone pills to look different. Of course, I also started eating foods that promote weight gain" – Do you see the dedication? This is exactly what we're talking about!
However, speaking of Kartik's Love Aaj Kal, it seems as it's going to be a hit and we really cannot wait for its release! What do you guys think of Kartik's new look? Let us know in the comments below.