Pakistani Cricketer Umar Akmal Trolled Over His Broken 'English' Tweet!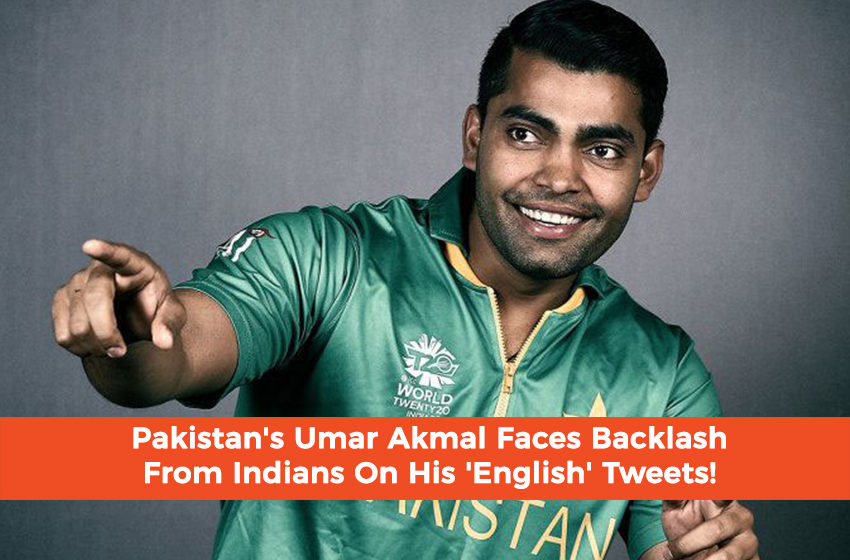 Pakistani cricketers are often seen facing criticism online regarding their English speaking skills which actually, shouldn't matter. On a similar stance, this time, Pakistani batsman Umar Akmal landed on the chopping block and is being trolled after his tweet went viral.
As of now, Indians are bashing Umar Akmal by using captions in broken English along with his picture on Twitter.
Indians troll Umar Akmal over his recent 'English' tweet!
Becoming a grammar nazi for someone is different but using the subtle approach to troll the person is hilarious. Previously, Umar Akmal put up a tweet in surprisingly good English and people then also couldn't stop trolling him. This week, Umar Akmal is being trolled hard online by the Indians after his recent tweet in bad English caught many eyeballs.
Here's the screenshot of the tweet posted earlier by the cricketer!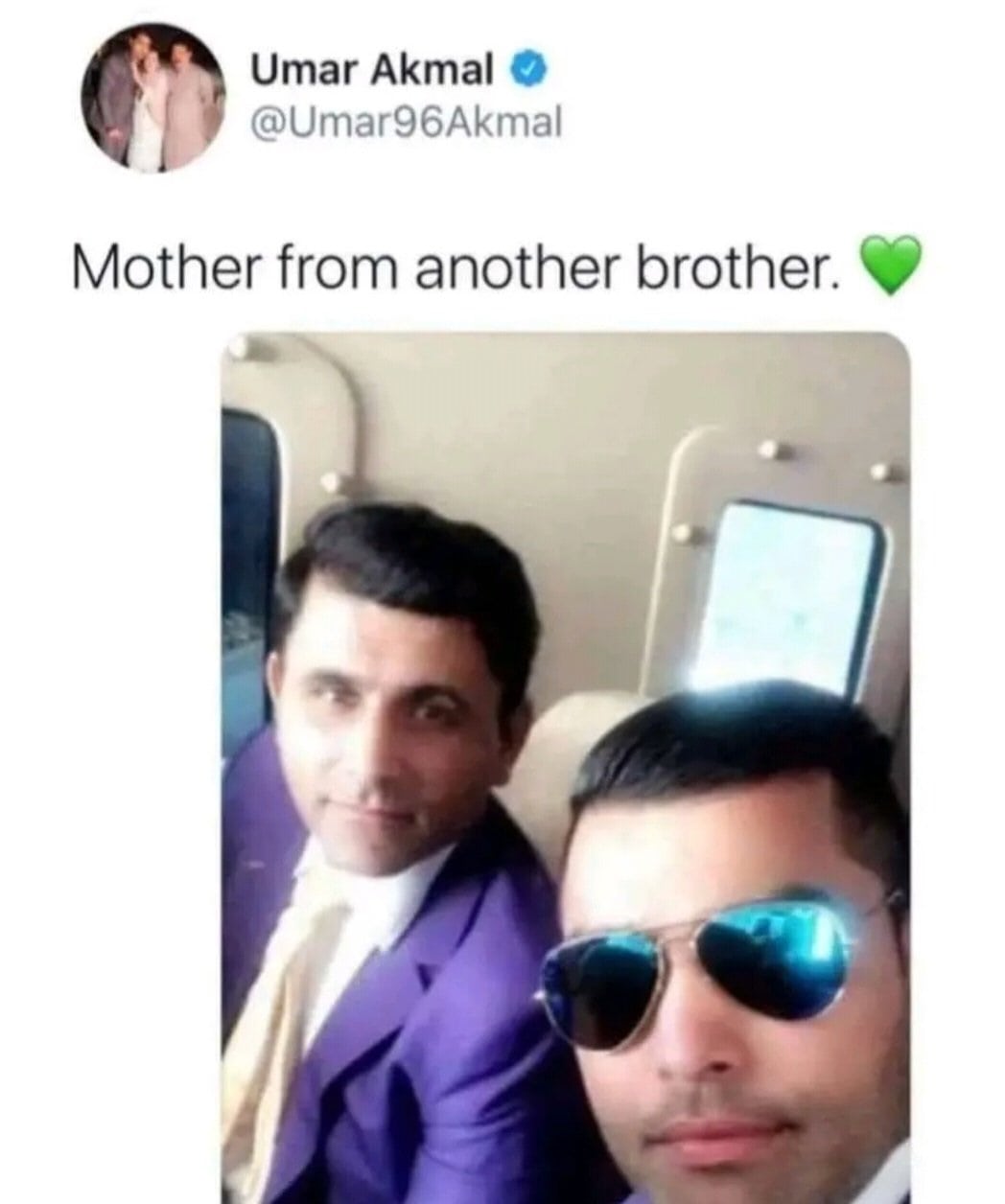 Some time back, Umar Akmal shared a selfie with the former Pakistani cricketer Abdul Razzaq on Twitter. No wonder what happened but Akmal, along with the picture wrote "Mother from another brother" instead of "Brother from another mother". It was when the insensitive walls started to fall for the cricketer and currently, #UmarAkmalQuote is trending on Indian Twitter.
"Mother from another brother" gather criticism for Umar Akmal!
With amusing captions, Indians are now sharing tweets similar to tweet of Umar Akmal and some of them are in extremely funny English. As per the details, soon after the cricketer's tweet started getting public attention, he deleted it but unfortunately, it wasn't enough. It turned out that before the tweet got erased, the screenshot was already circulating on social media and the results are entertaining. The collection of Umar Akmal memes in broken English are one of the hilarious things on the internet right now.
Here it goes!
Injurious is smoking to health ??#UmarAkmalQuote pic.twitter.com/T8GlpoISFg

— ManishMLK (@ManishMLK) February 19, 2020
Not the 'boner' but the 'bones'!
Boner makes the milk stronger#UmarAkmalQuote pic.twitter.com/GF73Sb326J

— Riya Tyagi (@cardiff00) February 20, 2020
The greatest strategy?
learn from tommorrow, live for yesterday, hope for today
~Umar Akmal#umarakmal#UmarAkmalQuotes#UmarAkmalQuote pic.twitter.com/9ZzE4EvZ1K

— Mnj (@Mnj13836990) February 20, 2020
Thank you for the ball!
"The court is in your ball"

– Umar Akmal#UmarAkmalQuote pic.twitter.com/FbCx3u1lYR

— Shambhavi ⚓ (@rollie_ravioli) February 20, 2020
This can be Umar Akmal's WhatsApp status!
Hey there! Whatsapp is using me
.
.
.
.#UmarAkmalQuote pic.twitter.com/xwTc9CwKP9

— ♦️lazy tweeter (@vishwanayaka) February 19, 2020
The hilarious take on Umar Akmal's English has filled the internet with humor but created issues for the cricketer. As Pakistan Super League (PSL) is about to begin today, this year cricket fans won't be seeing Umar Akmal on the ground. Moreover, Akmal has also been suspended over alleged corruption charges by the Pakistan Cricket Board (PCB) which means he is no more included in the national squad.
What do you think of the Umar Akmal's suspension? Tell us in the comments section below!