Indian Film Celebrities React To Karan Johar Being Trolled By His Kids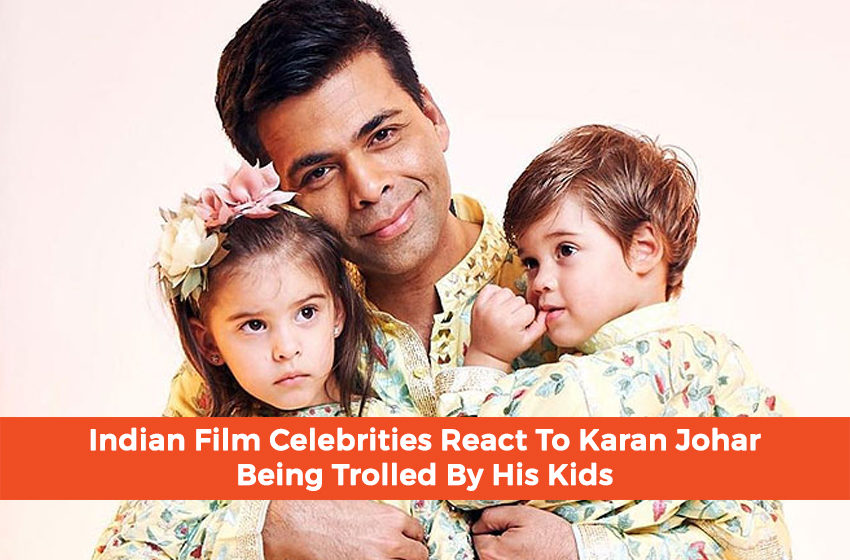 India is currently observing a 21 days lockdown due to the COVID-19 pandemic. Many celebrities are engaging in different activities and are posting them on social media to keep themselves and their fans entertained. In all this is the name of film director, Karan Johar who is recently being trolled by his kids.
Just like other celebrities, Karan Johar has also found a perfect way to keep his children, Roohi and Yash entertained. A few days back, Roohi, Yash and Karan Johar's mom, Hiroo Johar, were sitting together for their evening tea session. The topic of discussion was Karan's clothes.
Anushka, Arjun and Ranveer react to Karan Johar's video
Hiroo Johar, Roohi and Yash requested Karan to change his clothing style and not wear sharp or shiny clothes designed by Gucci. After watching this video, Anushka Sharma, Arjun Kapoor and Ranveer Singh have reacted and this will surely entertain you.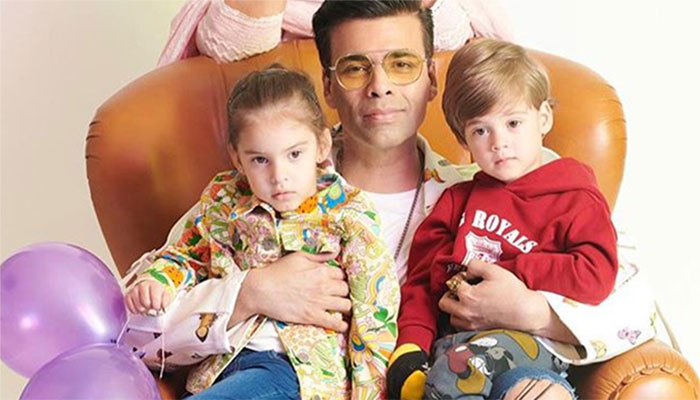 Ranveer revealed that many of his offbeat clothes come from Karan Johar. However, he was shocked on hearing that Roohi and Yash did not want their father to wear any clothes from Gucci. Ranveer also commented on the video and wrote, "NO WEAR GUCCI ?!?!?!?!?" On the contrary, Anushka admired the cuteness of Yash and Roohi. She also wanted Karan to continue posting these adorable videos of him spending time with his children. Anushka also commented "keep them coming !"
Arjun Kapoor also shared his personal thoughts on the same. The Panipat actor did agree with the fact that Karan's mother has given  everyone something to ponder upon. Arjun wrote, "Hiroo s given us food for thought."
Check out Anushka, Arjun and Ranveer's reactions on the Karan's video:
Another video was shared by Karan Johar in which his kids Roohi and Yash were viewed as seen selecting outfits that they did not want their father to wear. As a result of the lockdown due to COVID-19, Karan has been surely spending quality time with his children. Moreover, Karan Johar is also sharing some cute videos on social media on being trolled by his kids. The video has been reshared by Karan's fans on different social media platforms. It is evident that Roohi and Yash will soon end up going viral amidst the COVID-19 lockdown.
Karan Johar working on his most ambitious film project
On the work front, Karan Johar is now preparing for his most ambitious film project titled 'Takht'. The film is based on the fight to finish for the Mughal throne and is expected to be released by 2021. Takht boasts an ensemble star cast that comprises of some of the big names from the film industry including Anil Kapoor, Kareena Kapoor Khan, Ranveer Singh, Alia Bhatt, Vicky Kaushal, Bhumi Pednekar and Janhvi Kapoor.
What do you think of this story? Let us know in the comments section below!