Deepika, Ranveer's Romantic First Look as Kapil Dev & Wife Is Out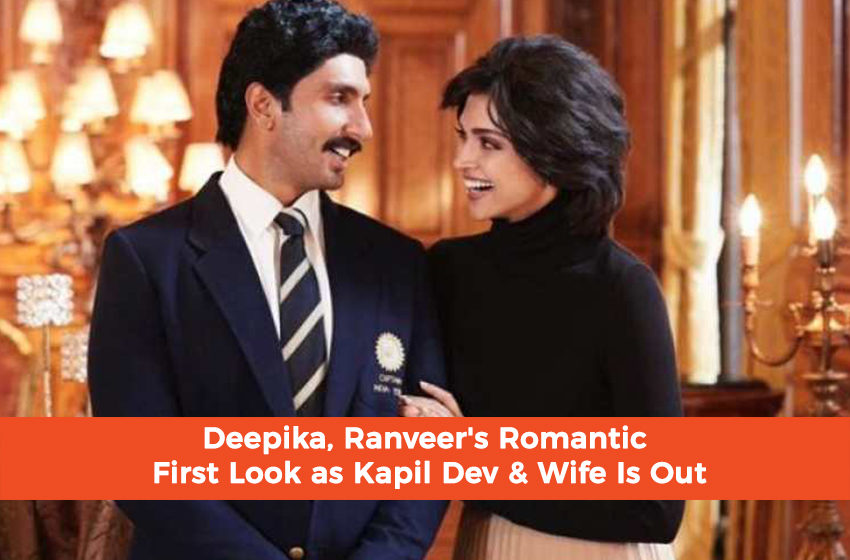 The first look of Ranveer and Deepika as veteran Indian cricketer Kapil Dev and wife Romi Dev is out. The first look of 83 the movie staring Ranveer Singh and Deepika padukone has the same warmth that the couple shares in real-life.
Bollywood favorite couple Ranveer and Deepika has shared the first look on their social media accounts. Deepika is making a guest appearance in the film but she said it was an unforgettable experience. Much like her wedding, because the world literally went insane for their wedding pictures.
"To play a small part in a film that captures one of the most iconic moments in sporting history has been an absolute honour! 83 the movie, for me is an ode to every woman who puts her husband's dream before her own," she wrote.

Ranveer too shared their first look and wrote, " The wind beneath my wings the heart of the hurricane." The picture captures the two in their character looks with the background of the Lord's pavilion. The interiors are often the venue for formal felicitations.
Considering that the film is based on India's maiden cricket World Cup triumph in 1983, the picture seems to be fit for a celebration. Deepika sports a short bob hairdo with an all-black ensemble while Ranveer is sporting an official team India blazer, a representation of the official nature of the ceremony.
'83' the movie is directed by Kabir Khan, and is a sports-drama and revolves around India's stellar win in the 1983 Cricket World Cup . It also has a strong supporting cast including many renowned Indian actors.
It will hit cinema screens on April 20, 2020.