Deepika Padukone & Ranveer Singh To Celebrate Their First Wedding Anniversary!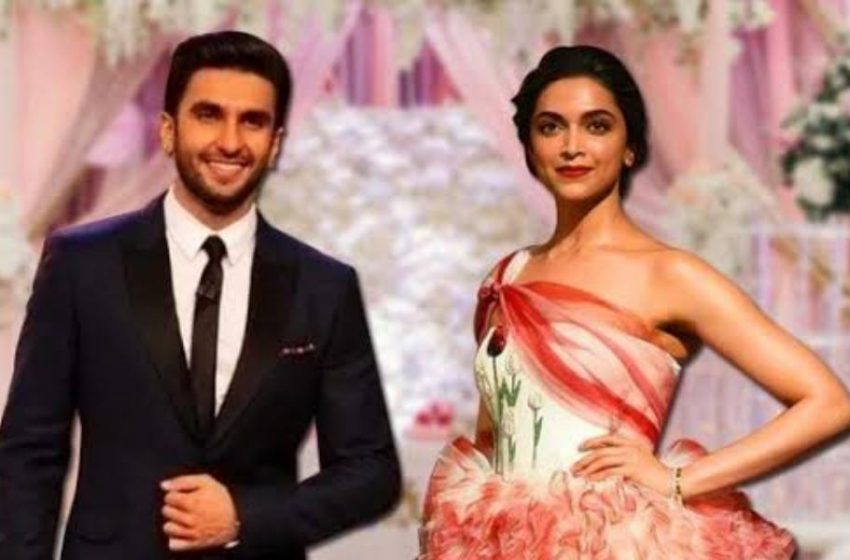 Last year, the wedding of the year had to be of Deepika Padukone and Ranveer Singh! It literally had to be the most-talked-about deepveer wedding that had grabbed everyone's attention. From how they would look and which designer will they be wearing, people just could not stop talking about it!
Wait…Do you guys remember her dupatta???
Yes. Apparently, there was something scripted on her dupatta. The words were beautifully embroidered on the dupatta covering Deepika's head. What was it? Well, in case you missed it, it read: "Sada Saubhyagyavati Bhava". It was a mantra which translates to a wish or a blessing given to the bride and the groom for all the evils to be warded off her husband and to have a happy life.
Who knew the time would fly by so fast that the love-bird would be celebrating it, so soon?!
Deepika Padukone and Ranveer Singh will be celebrating their first wedding anniversary on 14th November. According to media sources, it is reported that Deepika Padukone and Ranveer Singh will be visiting Tirupati temple and Golden Temple in Amritsar on their first wedding anniversary to receive blessings from God.
Moreover, their trip will be extremely private with only their family members. To begin the celebrations, here's how their schedule looks like:
The love-birds will leave Mumbai on November 13, and visit Tirupati on November 14. Moreover, the couple will head to Amritsar to visit the Golden Temple on November 15. The couple will return to Mumbai on the same day. Well, we really can't wait for their pictures!
Deepika also shared a snippet of Ranveer prepping for their first anniversary! Hehe! Aren't they adorable!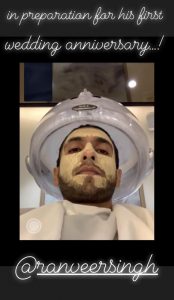 Speaking of which, how many of you have noticed Ranveer being absolutely adorable on Deepika's Instagram posts? If you haven't already, you need to check it out then!
Read Also: Deepika Slams Indian Media For Showing Cleavage!
And not only this, but Ranveer and Deepika have been spotted being cute together on so many occasions. Yes, we everyone notices it and can't stop gushing over this adorable duo!
Have a look!
And this!
And there are just endless clips like these! (You'll find them if you stalk them. Lol)
What do you think of their anniversary plans? Do share your thoughts in the comments section!