Chaitra Navratri 2021: Twitterati Share Best Wishes With Their Loved Ones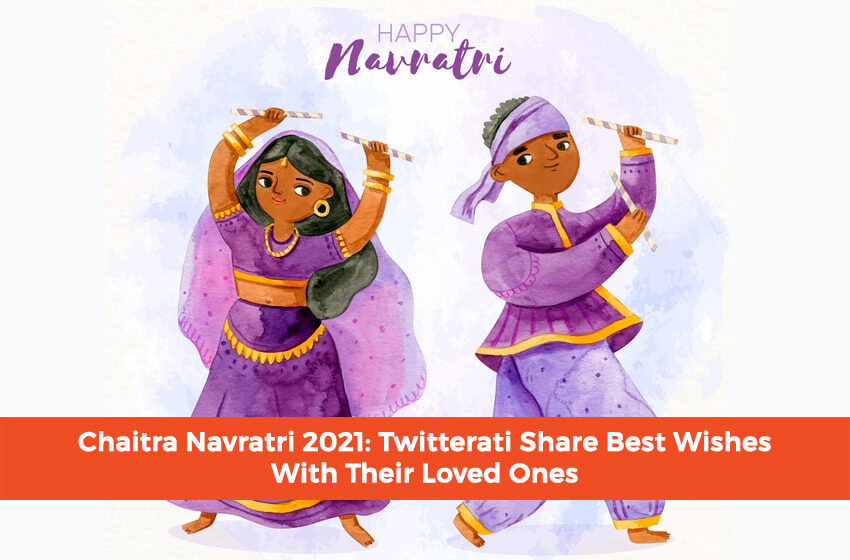 The much-awaited auspicious Chaitra Navratri has started this year from April 13 2021. The festival will continue till April 21 on Ram Navami. The nine-day long festival requires celebrating and worshipping of goddess Durga in her different forms.
There are four types of Navratris. They are celebrated twice in the year, out of which only widely celebrated are the Chaitra (spring) Navratri and Shardiya Navratri (autumn). The other two are Ashada and Magha Gupt Navratri.
Significance of Chaitra Navratri
There is no denying in the fact Chaitra Navratri is one of the longest Hindu festivals. Indians across the world celebrate this festival with a lot of enthusiasm. Lets have a look at some of the Chaitra Navratri details. Chaitra Navratri is a major Hindu festival celebrated by devotees of the faith in India and around the world. The literal meaning of this festival translates to nine nights. Each of these nine nights devotes to a different avatar of Goddess Durga. This includes Shailputri, Brahmacharini, Chandraghanta, Kushmanda, Skandmata, Katyayani, Kaalratri, Mahagauri and Siddhidatri. All the devotees call on the goddess for seeking protection and happiness.
In the Chaitra Navratri festival, devotees fast for a nine-day long festival and offer their prayers. The festival also marks the start of the spring season. It ends with Ram Navami, which is the birthday of Lord Rama.
Twitterati share best wishes with family and friends
Due to the consistent rise in coronavirus cases in India along with the curfew, restrictions and lockdowns in place, the festivals are recommended to be celebrated from the safety of our homes. The void left by missing friends and family will always be there. However, we can still share our warm wishes with them virtually to feel the love.
Here, we will share some images and quotes shared by twitter users across India and other parts of the world in Chaitra Navratri 2021:
Greetings to all on the auspicious occasion of Chaitra Navratri pic.twitter.com/R46Yi8QBri

— Mamata Banerjee (@MamataOfficial) April 13, 2021
"Chaitra" means the beginning of a Nava Varsh . So the Year begins with nine days of turning inwards; prayer, meditation, and chanting.

Recognizing the Divinity in the whole creation, and enlivening that aspect.

Wishing you all a very happy Chitra Navratri.#नवरात्रि pic.twitter.com/0PE8ktBb3v

— kabir grover (@iamkabirgrover) April 13, 2021
जय श्रीकृष्ण
कुपुत्रो जायेत क्वचिदपि कुमाता न भवति ।।
(देव्यपराधक्षमापनस्तोत्रम्)

अर्थ :- पुत्र कुपुत्र हो सकता है पर माता कुमाता कभी नहीं हो सकती ।।#Day_2#ChitraNavratri#Navratri#ShriHariMandir#PujyaBhaishri@PPBhaishri @sandipanipbr pic.twitter.com/RN4efVwYDm

— ShriHari Mandir (@ShriHariMandir) April 14, 2021
Wishing you all a very happy Chitra Navratri.#नवरात्रि@NarayanMlaBjp @SanjayPathak3 @ChouhanShivraj pic.twitter.com/85xuNsMcJR

— prashant pandey (@prashantpandeyr) April 13, 2021
It is evident that festival navratri is of massive significance. Lets hope we all can celebrate these Chaitra Navratri days safely with our friends and family members.
What do you think of this story? Let us know in the comments section below!