Binod: How A YouTube Comment Led To A Hilarious Meme Trend!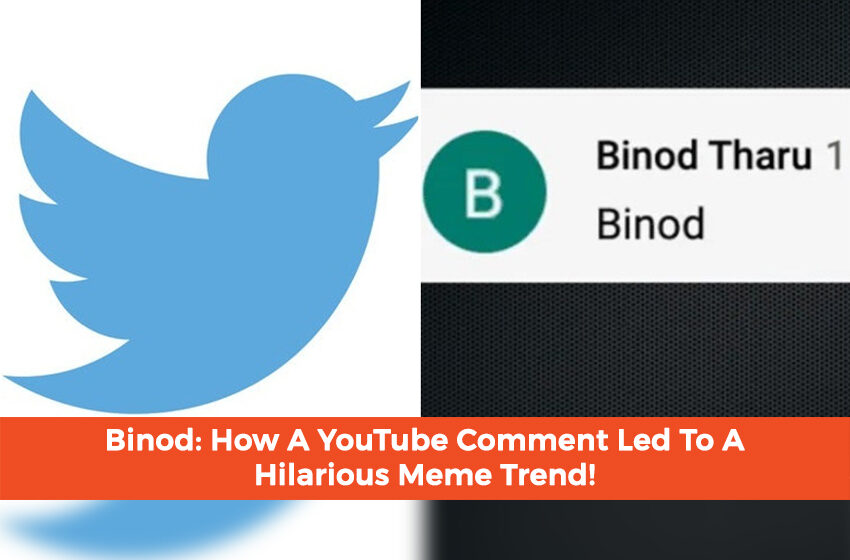 While it is very difficult to predict the next trend on Twitter, the latest possible inclusion to the bucket list of jokes is Binod memes that are trending.  This new trend has now left many users confused. They are now wondering who this viral Binod is. On the contrary, others have guessed what the real Binod should be feeling. The platform is a buzz with having sarcastic jokes as well as various hilarious photo captions.
How did the Binod trend start?
The Binod memes started with a video that was put out by YouTube channel Slayy Point. The creators Abhyudaya and Gautami wanted to explore the comments section in their videos dubbing it as garbage. In the July 15 video tilted "Why Indian Comments Section is Garbage (BINOD)," Gautama and Abhyudaya showed their viewers the weird comments left by users of YouTube. They noticed a comment made by user Binod Tharu. He just wrote his name "Binod" under one of the videos. This comment baffled them to a great extent.
Why are Binod memes trending?
The creators have provided several funny situations when to every question asked, the answer was only one: Binod. Afterwards, several Indian YouTubers had noticed Binod being written all across their comments. This quickly became a trend on this important platform. This comment from their video has now caught the attention of several desi meme-makers. As a result, the hashtag Binod is now trending on Twitter.
Various users on Twitter have now joined the #Binod meme bandwagon. This has now continued to trend on social media and fans can't even have enough of it. Even though some had jokes up their sleeves. Some of them changed their Twitter profile name to Binod. As people across India try to solve the mystery behind what literally ignited the bizarre trend of memes.
Tinder has now decided to pitch in with its individual motto for directly connecting the like-minded individuals through its application. In a series of important tweets, Tinder informed that Binod has been on their platform and he has now met his perfect match, Binodini. This has now left netizens in splits.
Check out some of the #Binod memes from Twitter:
#binod
Binod after seeing his popularity: pic.twitter.com/znRs2AyxXH

— Ritviz Tweeps⚡🚴 (@eklauta_) August 7, 2020
Meanwhile Subtitles…@SlayyPoint #binod #BinodArmy pic.twitter.com/sK9IWtgznm

— ज्ञानी मनुष्य (theMishrAditya) (@IamGyaani) August 7, 2020
#binod
click on the picture 👇 pic.twitter.com/qvy2sRbeki

— Robin🚩 🇮🇳🚩 (@robinn_2003) August 7, 2020
#binod
Click for full image pic.twitter.com/7oiOcfXNhs

— Rahul Pandey (@rahulpandey89) August 7, 2020
Boys named #binod entering school be like pic.twitter.com/w7grzgdxpc

— Neeshantt🎭 (@thenishantrana) August 7, 2020
Everyone to #binod:- pic.twitter.com/QBoO5cKkOJ

— Paapi Gudiya😎 (@epic_meme00) August 6, 2020
#binod keeps trending on twitter ,,
and his name on rest social media.

Meanwhile #binod : pic.twitter.com/pUOBb9iv10

— आह्म ब्रह्मास्मि (@aahmm_brahmasmI) August 6, 2020
What do you think of this story? Let us know in the comments section below: