Aamir Khan Replies To Kareena Kapoor's Post In The Most Hilarious Way!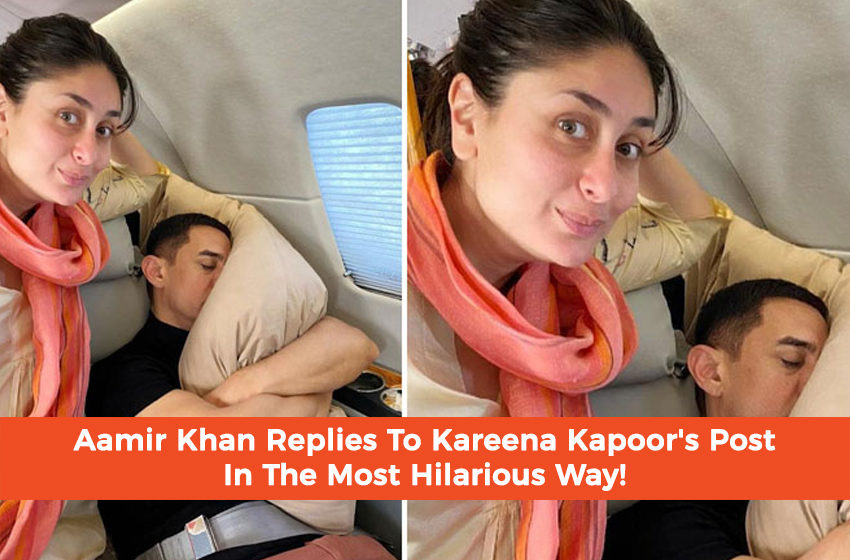 Bollywood star Aamir Khan comments on recently added Instagram post by Kareena Kapoor, in the most hilarious way. The post highlights Aamir Khan all snorted up with a pillow, to which, Kareena calls "my fav co-star has to be Aamir's pillow".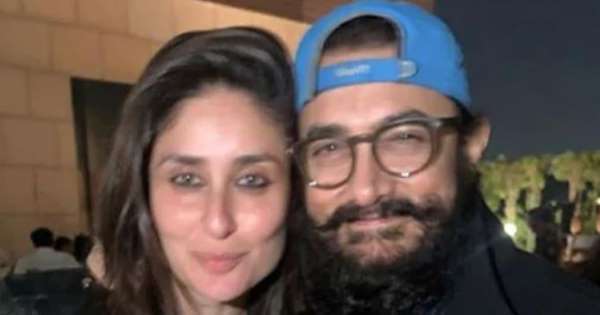 Aamir Khan's Pun-Intended Reply For Kareena Kapoor!
Apart from all glamour and acting, the Bollywood stars also entail themselves in certain scintillating moments, lightening the air. And that can be sharing pictures of fellow co-stars, or catching the fans' attention by adorable tête-à-tête.
Everybody knows that the beauty queen, Kareena Kapoor Khan has recently made her official account on Instagram. The actress shared her debut picture wearing a black-colored tracksuit with matching sports shoes. The picture goes with the caption "The cat's out of the bag. #HelloInstagram", which supposedly hints to be a promotional campaign for Puma athleisure. More or less, within minutes of her Instagram debut, the list of followers on the platform drastically shot up to nearly 0.5 million.
Nonetheless, the day before, the actress shared a picture post of Aamir Khan, dozing off, and at the same time cuddling a pillow. Following, the Dangal star responded with the funniest caption: "Aye! Pillow pe mat jaana! Pillow pe mat jaana!!!"
As of now, the picture is trending, and not to forget the fans, who are seen commenting on the post as well.
Here is the screenshot of Kareena Kapoor Khan's Instagram post!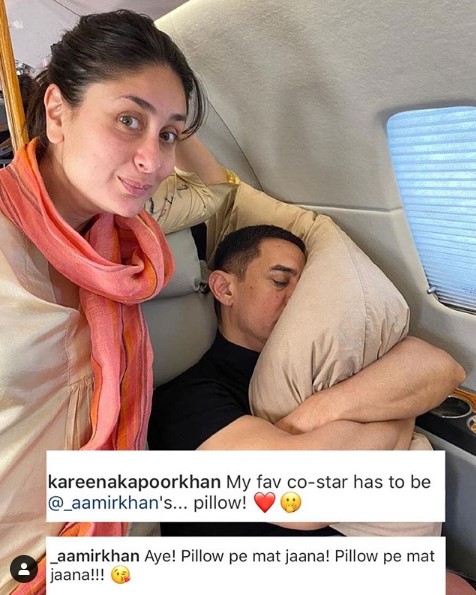 The Latter's Latest Project
The occasion enumerates that both Aamir Khan and Kareena Kapoor are working on a film named, Laal Singh Chaddha. The film highlights the remake of 1994's film, Forrest Gump, with Hollywood film actor, Tom Hanks.
It is said that the duo will be marking their third collaboration after quite a long time. Lastly, they both starred alongside in films, 3 Idiots and Talaash.
Additionally, at one moment, Kareena claimed that Aamir is the only reason that she gave her audition. Claiming that she knows nothing of acting out such types of scenes, the actress asserted that the level of trust she has on Aamir is the only reason for her to sign the film.
Moreover, she says: "I know what his potential is and I know his intent. He creates a world, he wants to be 100% sure in that world. While reading the scenes, I was already sure that this will happen as I knew that I have nailed it."
What do you think of Aamir's comment? Be sure to share your insight in the comments section below!