Virat Kohli Decides To Step Down As The Captain After T20 World Cup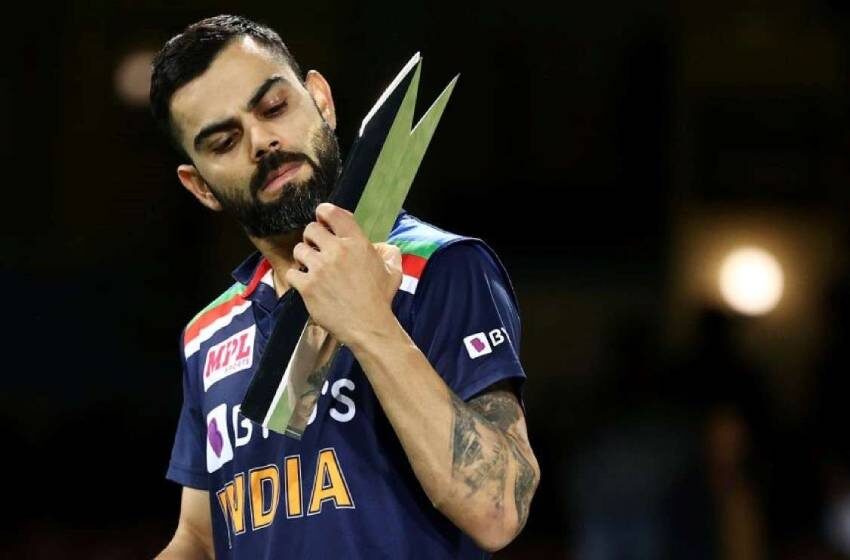 Players are coming and going in the cricket world. recently Sri Lankan fast bowler and highest wicket-taker in T20 Lasith Malinga announced his retirement.
[adinserter block= "3"]
T20 World Cup is one month away almost and there have been a lot of changes going on such as PCB chairperson changed and today Indian Captain Virat Kohli announced "stepping down from the captaincy after the T20 World Cup".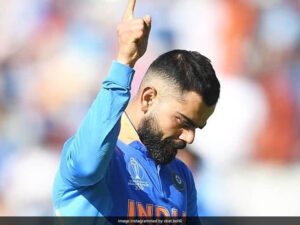 Yes! The run-machine Virat Kohli has officially announced that he will not retain his captaincy after this year's T20 World Cup.
It came as a piece of big shocking news because no one was expecting such an announcement from Kohli. Although Kohli's performance wasn't up to the mark in the recent test series against England and not only that for the past couple of series Kohli isn't performing great like he does.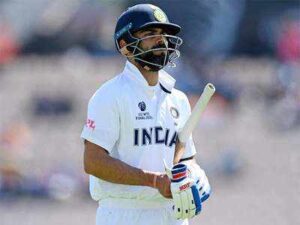 But what is the reason behind leaving the captaincy? Before the media start making any irrelevant assumptions Virat Kohli came in and shared the reason behind his decision.
Virat Kohli Leaving Captaincy After T20 World Cup
Today a shocking announcement was done by the Indian Captain Virat Kohli who expressed that he wants to step down as a captain from the T20 format after the World Cup.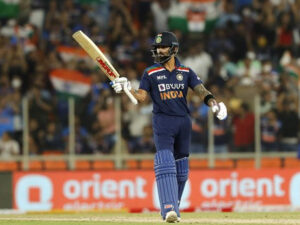 People are eager to know the reason behind it because he was doing great since he became captain of all the formats.
Virat Kohli didn't just say a single line word, he released a proper statement that consist of the reason behind his decision which was immediately appreciated and took in a good manner by the fans.
Virat Kohli's Statement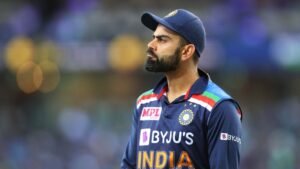 I have been fortunate enough to not only represent India but also lead the Indian Cricket Team to my utmost capability. I thank everyone who has supported me in my journey as the Captain of the Indian Cricket Team.
I couldn't have done it without them – the boys, the support staff, the selection committee, my coaches, and every Indian who prayed for us to win.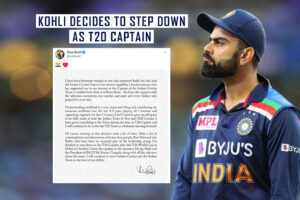 The understanding workload is a very important thing and considering my immense workload over the last 8-9 years playing all 3 formats and captaining regularly for the last 5-6 years, I feel I need to give myself space to be fully ready to lead the Indian Team in Test and ODI cricket.
[adinserter block= "10"]
I have given everything to the Team during my team as T20 Captain and I will continue to do so for the T20 Team as a batsman moving forward.
Of course, arriving at this decision took a lot of time. After a lot of contemplation and discussion with my close people, Ravi Bhai and also Rohit, who has been an essential part of the leadership group, I have decided to step down as the T20 captain after this T20 World Cup in Dubai in October.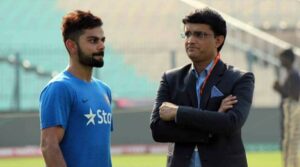 I have also spoken to the BCCI secretary Jay Shah and president Sourav Ganguly along with all the selectors at the same time. I will continue to serve the Indian cricket team and the Indian team to the best of my ability.
No one can get angry about this, because after all, Virat Kohli is also a human and there's a limit where he can push himself to work.
He has other responsibilities too, so now it all depends on the Indian Cricket Board to select the next captain for the future.
[adinserter block= "4"]
The Indian side has matured and talented players who got the ability to lead the Indian side in a shorter format.
What do you think of the story? Tell us in the comments section below.
Facebook Notice for EU! You need to login to view and post FB Comments!