Varun Dhawan Rumored To Have A 'Summer' Wedding In Goa!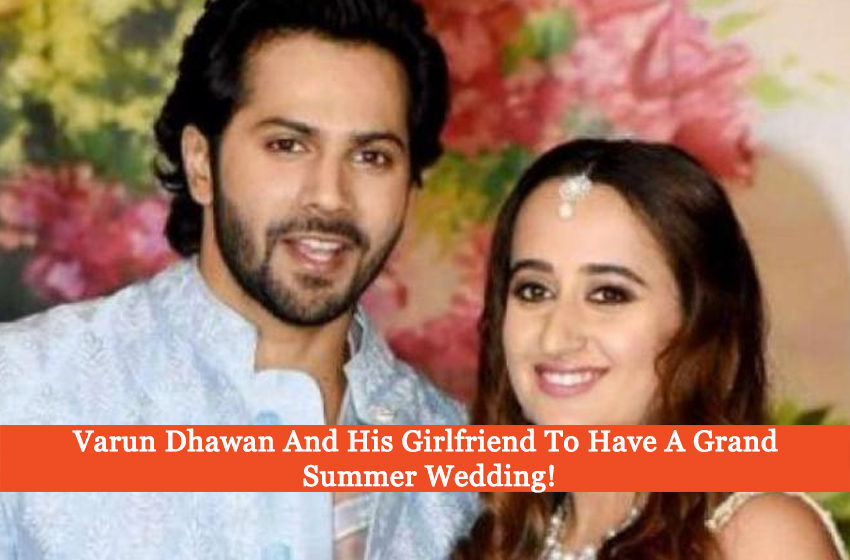 Who doesn't love celebrity weddings? I'm sure all of us love them! The vibrant events, sangeets, mehndi, designer wear are some of the things that attract most of us. However, the trend of simple weddings and keeping things sophisticated, too, have their own charm.
Varun Dhawan and girlfriend Natasha to finally tie the knot in Goa!
From Deepika and Ranveer's wedding to Anushka and Virat Kohli, these two weddings were long-awaited for! According to sources, Varun Dhawan and his girlfriend Natasha are planning to tie the knot in a lavish wedding spanned over a week. The pre-wedding events will be held in a beach resort in Goa and the events will be star-studded! By star-studded, we mean, all the big Bollywood superstars!
Speaking about their marriage plans, a producer said that the love-birds are planning to get married in May this year. He said, "It will be a grand summer wedding, spanned over a week, with all the events including mehendi, sangeet and reception. And mostly, in Goa at a luxury hotel or beach resort. Just like his brother, Rohit had got married eight years ago to Jaanvi at Park Hyatt in Goa. "
He further added,
"A few Bollywood bigwigs have been informed to keep some dates between the second and third week of May, free. The dates, however, are being a closely guarded secret. But it won't be a secret wedding like Deepika Padukone and Ranveer Singh. For Varun's wedding, it will be band, baaja and baraat for Bollywood!"
Delay in their marriage!
Some time back, it was rumoured that Varun Dhawan and Natasha were supposed to tie the knot and have a wedding back in December 2019. However, Varun's father, David Dhawan had declined any such rumors stating that the marriage will not take place before next year.
Childhood sweethearts!
Varun Dhawan and Natasha have been dating each other for many years now. What's cute is that Varun is never shy talking about his love, Natasha.  Talking about her in an interview, he said,
"She and I went to school together. So, she knows my parents since ages. Natasha's been attending functions with my parents before also but it wasn't photographed then. She's my rock, she's my anchor. She's the stabilising factor in my life. It's pretty much like family."
Well, we wish Varun and Natasha all the best for their new journey and we really can't wait for the wedding festivities to begin!