Sushmita Sen Announced Her Comeback In Bollywood After 10 Long Years!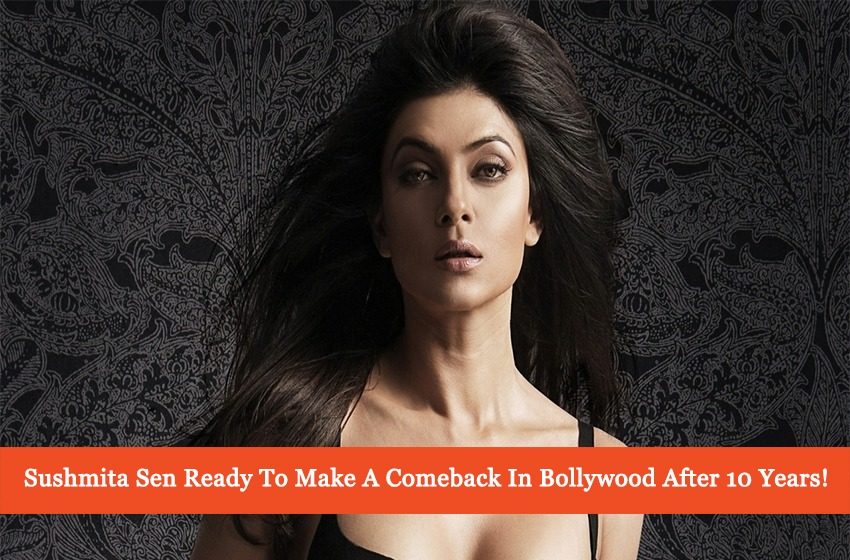 The queen of Bollywood who we truly missed is ready to make a comeback in Bollywood after 10 long years! Yes, people, the gorgeous Sushmita Sen is ready to hit the silver screens once again! However, the last time we saw her on the screens was back in 2009 when she starred in 'No Problem'.
Sushmita Sen Coming Back To Bollywood!
The diva seemed super excited to have made the announcement and well, her fans surely cannot wait! Sharing an absolutely stunning picture of herself posing by the window, Sushmita finally made the BIG announcement!
Here's what she wrote:
"I have always been in awe of love that knows patience!! This alone makes me a fan of my fans!!?❤️ They have waited 10 long years for my return to the Screen, lovingly encouraging me every step of the way throughout my hiatus…unconditionally!!!??❤️ ? I RETURN JUST FOR YOU!!!"
Although Sushmita had been away from the silver screens, her fan following hasn't been affected in all these years. In fact, her fans still love her for all the work she's done in the past and for who she is. Having a humble personality, Sushmita still loves to doll up and look after her fitness; obviously, while maintaining all her grace. Sushmita Sen made her acting debut in the film, Dastak, after being crowned Miss Universe back in 1994.
Right after Dastak, Sushmita was offered many films such as Biwi No. 1, Sirf Tum, Aaghaaz, and so many more. But the one that stole our hearts away was Main Hoon Na! Come on, how could we not love Sushmita in those beautiful sarees???
Read Also: Radhika Apte Claims She Was Offered 'Adult' Comedies After Her Film Badlapur!
Oh! How much we missed this beauty!
The Bollywood actress is currently dating Rohman Shawl who is a freelance fashion model. According to sources, it is said that these two love birds met at a fashion show. Well, all we can say is, damn, they both look beautiful together.
Meet Rohman Shawl, guys!
Ahem ahem… hello??
Absolute cuties!
But coming back to Sushmita, we literally cannot get over her grace!
Not to forget all that she has been doing while she was away from the screens. Sushmita is a single mother of two girls who she adopted in 2000 and 2010. Sushmita, in an interview, stated that she will let the girls find out their real parents when they turn 18.
Moreover, Sushmita hasn't revealed much about Bollywood project but oh, man, we're really looking forward to it! What are your thoughts about her comeback? Do you think she's going to perform as beautifully as she used to or maybe even better?
Let us know what you think in the comments below!