Ranveer Singh's Rendition Of 'Natraj Shot' Becomes A Meme Sensation!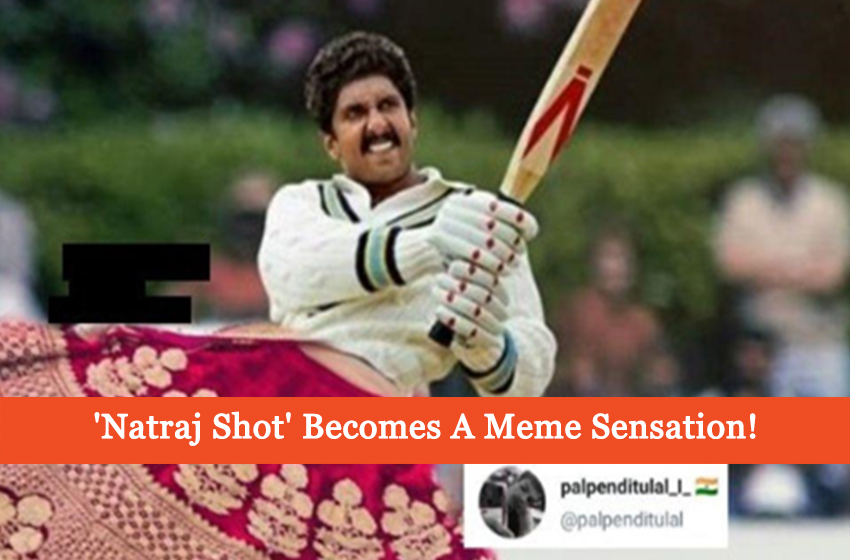 If you are familiar with the internet-slang, then you would understand that Ranveer Singh is a whole mood. This talented Indian actor has everyone smitten, with his loud personality and even louder fashion sense. Not to mention this lucky man is married to an absolutely stunning woman- Deepika Padukone. Ranveer seems to have it all. Speaking on his projects, he has been portraying men-of-the-past to perfection on the silver-screens.
Now, Ranveer is set to play former Indian skipper Kapil Dev.
His upcoming film '83 is based on the famous and notorious Indian cricketer Kapil Dev. Moreover, Ranveer recently revealed the poster of his film which shows his take on the iconic 'Natraj Shot'. The almost identical looking Ranveer to Kapil nailed the pose.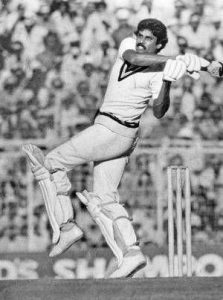 The movie is based on India's victory in the 1983 Cricket World Cup. Kapil Dev's leadership at the time led to India's big win, in the cricketing realm. However, this Natraj Shot isn't just famous because of the said cricketer's personal trademark shot but in fact, this very pose destroyed many top-notch bowlers on the ground.
Ranveer's rendition of 'Natraj Shot'​ becomes Meme-Famous​. 
Who knew the pose was so 'meme-able'. The internet started flooding with Ranveer edited on to various pictures; therefore, a meme-fest commenced. Oh boy! People sure are creative because some of these memes are hilarious. You know what they say? If you become a meme, you have achieved a milestone. This is the modern-day success standard and Ranveer is acing it, so far.
Read Also: Indian Singer Lata Mangeshkar's Health In Critical Condition!
Here's a compilation of memes under the trending hashtag #RaveerAsKapil​    ​. 
He seems pretty helpful during the Diwali season.
Ghar ki safai during diwali#RanveerAsKapil #RanveerSingh pic.twitter.com/xFTSfdb0s2

— Dr Mayur⤴️ (@mayurx) November 14, 2019
If Ranveer could channel himself and his style in this role, this will be it:
#83 #RanveerSingh #RanveerAsKapil #JawaharlalNehru #ChildrensDay2019 #ISRO pic.twitter.com/jANg4EknxK

— Mr. President (@adeebakbar9) November 14, 2019
Koi Yaha Aha Naache Naache#RanveerAsKapil pic.twitter.com/KYqMdhUHm6

— Super Power 2020 (@JonathanShukla) November 11, 2019
Garba mood for sure. We all know he'll get those moves right and stun everyone.
Ranveer Singh in Garba Mood pic.twitter.com/h6brzWNIKK

— Simply-Shekhar (@ShekharAmbekar) November 13, 2019
The commute horrors in India. Ranveer/Kapil can understand the struggle.
*Everyday struggle of a Mumbaikar travelling in a local train.* #RanveerAsKapil pic.twitter.com/ti0D7OKfBY

— Tweetera? (@DoctorrSays) November 11, 2019
Of course, a political meme is always a must.
#PresidentRuleInMaharashtra explained by #NatrajShot#MaharashtraGovtFormation #BreakingNews #GovernorRightOrWrong#presidentrule #ShivSenaCheatsMaharastra pic.twitter.com/tQhG1LYsZ9

— kiran (@kiranpaic) November 12, 2019
Is this where the song starts?
— Angoor Stark ? ?? (@ladywithflaws) November 13, 2019
Salute to this man for speaking on such an important matter.
When you bite the elaichi while eating Biryani pic.twitter.com/H53q8eK0VG

— Pakchikpak Raja Babu (@HaramiParindey) November 12, 2019
All fun and games aside, many praised Ranveer on being such a versatile actor, molding himself in many roles and doing a fantastic job at it.
PERFECT #RanveerAsKapil pic.twitter.com/sIUimOhWTs

— harsh. (@Harsh1904MJ) November 11, 2019
Only Ranveer, indeed!
Perfection…Only Ranveer!!!!
????#RanveerAsKapil ?? pic.twitter.com/zryPG5BYaR

— Sanket (@BuddhuSaMann) November 11, 2019
Wow! Rest assured Ranveer will add his own oomph to the character.
Wow . Just Wow .

Ranveer Singh as Kap Dev ?♥️#RanveerAsKapil pic.twitter.com/oQkbPFxzKM

— RanveerSingh TBT | #83?♥️ (@RanveerSinghtbt) November 11, 2019
Sadly, the historic match against Zimbabwe was never covered for the generations to witness. The director of this upcoming autobiographical movie '83, Kabir Khan shared on Instagram:​ "The match that was never televised… a world record innings that India never saw… this April the world will see how history was made on that cold windy day in Tunbridge Wells…"
However, his movie might help the audience revisit the past and those impeccable innings of Dev. Cricket holds special importance within the hearts of every Indian, whether they are interested in the sport or not. The cricket matches are a matter of pride and in case of a defeat,​ ​hurts the sentiments of many​.
Hence, this film is ought to bring out many emotions of not just the youngsters but of the people that lived through that period. Kapil Dev was a remarkable and most able cricketer of his time. It's great to see Ranveer doing the honors of playing him.
Have anything to add to the story? Comment below!