8 Most Profitable Businesses You Can Start In India With Low Investment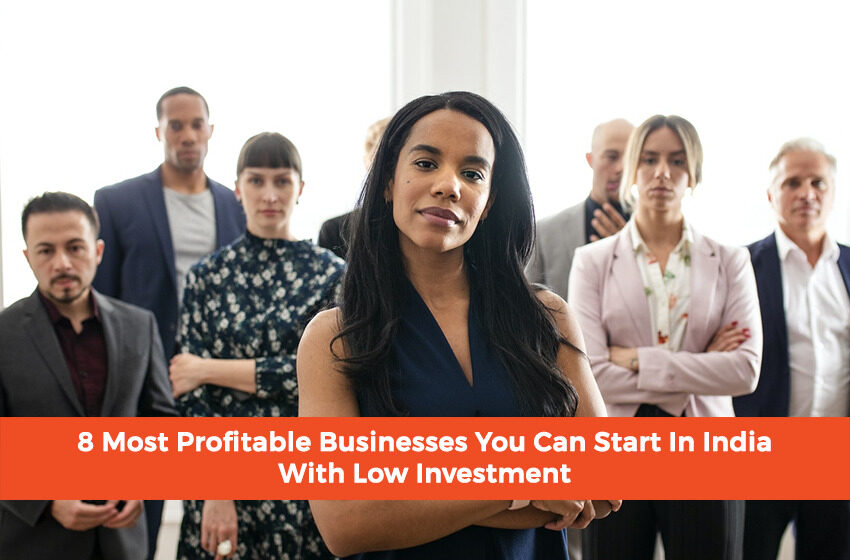 In India, people often think that there is significant capital necessary to start a business. However, this is not always true. You can start your business either through the means of online or offline with low investment. In this article, we will provide you a list of the 8 most profitable businesses you can start in India with low investment. It will mention both low-cost online and offline businesses.
Selling corona safety equipment
Due to the rise in coronavirus pandemic, there has been a significant demand for face masks, hand gloves, sanitizers, infrared thermometer, face shield mask, PPE kit, etc.
What sellers do need to need to understand is that they must focus on purchasing any of these products in a big lot. This could include thousands of pieces. You can then sell these to medial stores, hospitals, factories, etc. as per their demand. It is one of the most profitable businesses in India with low investment, looking at the current pandemic situation.
Blogging
From a business perspective, Blogging requires one's habit of writing. It requires the least amount of investment. All you need is just a laptop. You have the option to write from the comfort of your home, monetizing your blog and market it on different social media platforms. Even actors like Aamir Khan and Ajay Devgan have their blogs.
Real estate development
Over the last few years, the real estate market of India has been on a massive rise. If an individual has a reasonable amount of capital, knowledge, land and construction then starting a business in real estate is worth a try. You could invest in your local estate projects and can also reap the massive benefits of the sale. Moreover, you can even start a business on property management that can help a customer with documentation and procedures.
Employee recruitment services
There are people that are looking out for jobs and seeking employment. In such a scenario, setting up a recruitment firm could be highly beneficial and in demand. The firm also acts as an intermediary that brings together employers and employees on one platform. It also requires minimum investment. However, having good knowledge of the existing professional market.
Event management services
If you have good multi-tasking skills and also have the ability to manage and following up on different things, event management could be highly beneficial for you. This business venture requires you to have contacts with different workforces and creative ideas. This can help you to plan an event and manage it well. However, it does not require significant capital. It is your work that speaks largely for your talent and management skills.
Housekeeping services for hotels
It is essential to note that housekeeping service is always in massive demand in India. According to the Federation of Hotel and Restaurant Association of India (FHRAI), India will require 20 million hotel rooms in all categories by 2025. So when it comes to demand, hotel authorities want to keep their rooms sparkling clean when paving the path for this business to grow.
For becoming successful in this business area, one requires excellent communication and management skills. It requires a relatively low investment of nearly INR 3,00,000. Moreover, it provides a gross profit of almost 20%.
Shoe-wash services
A few years back, people used to clean their shoes on their own. However, those used to be canvas shoes. They could be cleaned through the means of detergent and old toothbrushes. Today, however, people have started to wear luxury footwear. They also want to maintain them properly.
As a result, if you are an expert in the field and also possess a high degree of marketing skills and knowledge of how to use chemicals, this business could prove to be a massive success for yours. It can provide you a gross profit of nearly 40% with a low investment of nearly INR 2,00,000-3,00,000 for a small scale business.
Catering services
We can all agree that people in India will never get tired of eating. Restaurants and local food joints are very common on our streets. However, newer restaurants always open up. All types of cuisines are welcome and experimented with. Restaurants may require a massive financial investment. However, small local joints do not. If you do have the talent and taste for cooking and do not want to invest in renting any sort of a place, then catering could be highly beneficial for you.
One can take orders, cook at home and deliver it to the required location. Catering is, in fact, one of those small businesses that experience a faster growth rate than many others. Supplying food for parties, corporate office lunches or even delivering at railway stations are some of the best ways to begin and expand on this business.
What do you think of this story? Let us know in the comments section below!