5 Inspirational Indian Women You Need To Know About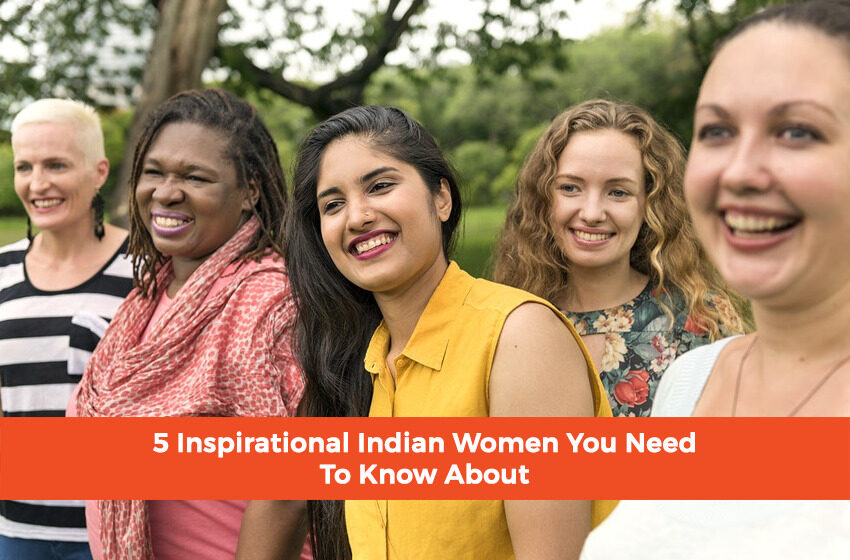 Since the last few years, Indian women have challenged adversity and been inspirational. The trials vary according to different circumstances. However, the grit and determination that is highly essential to womanhood has also remained consistent and also stood the test of time. As the world moves forward, women in the modern era are leading the charge for a highly progressive society.
For celebrating women's day 2021, we will provide you with a list of 5 Inspirational Indian Women That You Need To Know About. These women have made their names in different areas of life and have made India proud. They are some of the most inspirational stories of success that you will be interested to know.
Indra Nooyi
Indra Nooyi made her name in international business after Chief Executive Officer (CEO) and Chairperson of PepsiCo, the second largest beverage and food company in the world. She has been ranked at number 11 on Forbes' list of the World's 100 Most Powerful Women in 2017.  Indira was also second on the list of Most Powerful Women by Fortune in the same year. Having joined PepsiCo in 1994, Indra has been able to govern the organisation's international planning over the past decade. She is indeed one of the most inspirational women in India.
Arundhati Roy
Arundhati Roy was the winner of the Man Booker Prize for fiction in 1997 for her debut novel The God of Small Things. Since than, she has donned several hats across her life. After studying Architecture, Arundhati wrote screenplays for a few Indian short films. Moreover, she also had a stint in acting. Arundhati than took to social activism for which she received critical responses for her espousal of various controversial causes. Despite the various disputes, Arundhati also has a loyal fan following and is also highly respected for her literary repute and support for environmental and humanitarian undertakings.
Barkha Dutt
The fact can't be denied that bravery is synonymous with Barkha Dutt. She is most famously known for her war reportage during the Kargil War between Pakistan and India in 1999. Barkha has worked with New Delhi Television Limited, better known as NDTV. She is also one of the most prominent faces of the news channel for 21 years. The lady is also a figure of inspiration for countless young girls and women who are in the field of hardcore journalism. In her highly electrifying career, she has also met with appreciation and disapproval for getting successful journalism. However, she has always risen above it to remain a mark of strength.
Kiran Bedi
She became a beacon of light for women across the country when she was selected as the first woman to join the Indian Police Service. Over the course of her career spanning 35 years, Bedi was able to bring in numerous reforms. Nooyi was also instrumental for mitigating different crimes against women. Not just a national sensation, Bedi also went on to achieve international acclaim. This happened when she was appointed as a Police Advisor to the Secretary-General of the UN in 2003. After taking voluntary resignation, Bedi also continued to be a livewire in the public domain, being an audacious writer and dauntless social activist.
Sushma Swaraj
Regarded by many as the most powerful women in Indian politics, Sushma Swaraj has risen to the position of the Minister of External Affairs of India after becoming only the second woman to take the role after Indira Gandhi. Sushma initially began her career as an advocate in the Supreme Court of India. Her political career was launched when she became the youngest cabinet minister in India at the age of 25, a record as yet unsurpassed. The public's admiration towards her has only grown since. This is because she has been influential in rescuing various Indian expatriates from positions of crises from across the world.
What do you think of this story? Let us know in the comments section below!