Arjun Rampal's Wife To Get Children's Custody After Divorce!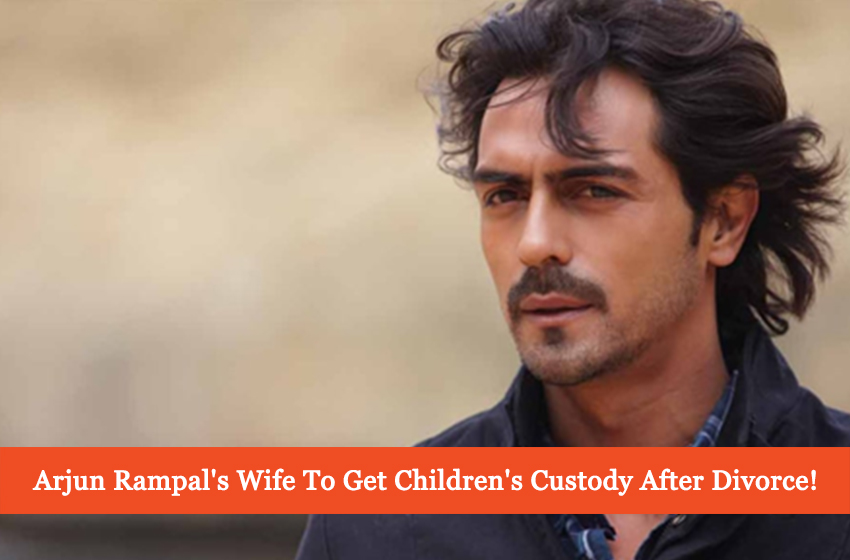 Often, in this changing world, celebrities are seen struggling with their intimate relationships ending in devastation. Especially, such heavy-hearted decisions become necessary when instead of the immediate partner, someone else fills the vacant gaps in life. Similarly, well-known famous Bollywood actor Arjun Rampal and his wife got divorced and the kids will stay with their mother.
Mehr Jessia, Arjun Rampal's wife granted custody of the children after divorce!
Certainly, it's a known fact now that Arjun Rampal is dating a South African model named Gabriella Demetriades. Reflecting on the extramarital affair of the actor and then plans of having a child with his girlfriend concluded in opting for separation. However, recently, Bollywood's Arjun Rampal and his wife Mehr Jessia has officially got a divorce and the mother has won the children's custody.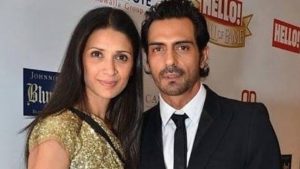 Also read: Khans Of Bollywood 'Expected' To Team Up For Laal Singh Chaddha!
To be specific, the news of the couple's separation started circulating on the mainstream media back in May of 2018. Apparently, the first rumor of Arjun Rampal and Mahr Jessia ending their marriage came upfront in the year 2011. Fortunately, it was just a mere rumor, but last year in May of 2018, the same rumor turned into reality and it was official that the couple is ending their 21 years long marriage.
The final statement of Mumbai's family court!
Earlier today, a family court in Mumbai's Bandra area finally granted a divorce to the celebrity couple. According to Indian media reports, the court's official saying quoted, "After a petition for divorce by mutual consent is filed, their plea is scrutinized, registered and then, the couple is referred to a marriage counselor to attempt a reconciliation".
"If that fails, the couple is given six more months to work things out. Six months later, if they are resolute in their decision to part ways and have complied with the terms of divorce mutually agreed to between them, a court draws up a decree of divorce", it further added.
Arjun Rampal and Gabriella Demetriades welcomes baby boy Arik!
Well, earlier this year, in July, Arjun Rampal and his girlfriend Gabriella Demetriades welcomed Arik in their lives. Soon after the lovely news became public, Arjun Rampal shared a heartfelt post for his newborn baby on his official Instagram. Along with a picture of Arik holding his father's finger, the actor captioned,
"That gracious thing made of tears, of happiness, gratitude and light. A rainbow appeared in our lives. So blessed we feel gratitude and abundance of joy. Welcome junior Rampal, into our lives. Thank you all for your graciousness, love and beautiful wishes. Say hello to baby Arik Rampal. #ArikRampal".
The terms settled between the celebrity couple!
Granted divorce by the principal judge Shailaja Sawant under Special Marriage Act, favors fell in for Arjun Rampal's wife. Reportedly, along with the couple's young daughters Mahikaa and Myra, Mehr Jessia will continue living in the duplex located in Bandra. While Arjun Rampal is already residing with his girlfriend and their earlier born baby boy Arik, he will still adhere to the financial terms set by the court.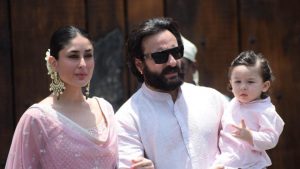 Similarly, Nawab Saif Ali Khan's parting ways from ex-wife Amrita Singh and marrying the diva Kareena Kapoor created chaos. But later, the age-difference issue between the couple was calmed after Kareena and Saif's baby Taimoor Ali Khan was born. Depending on the circumstances, this isn't the first time the masses have witnessed a drastic change in their favorite superstars' lives.
What do you think of the story? Let us know in the comments section below!