Arjun Kapoor Calls Himself Ranveer Singh's 'Second Wife'!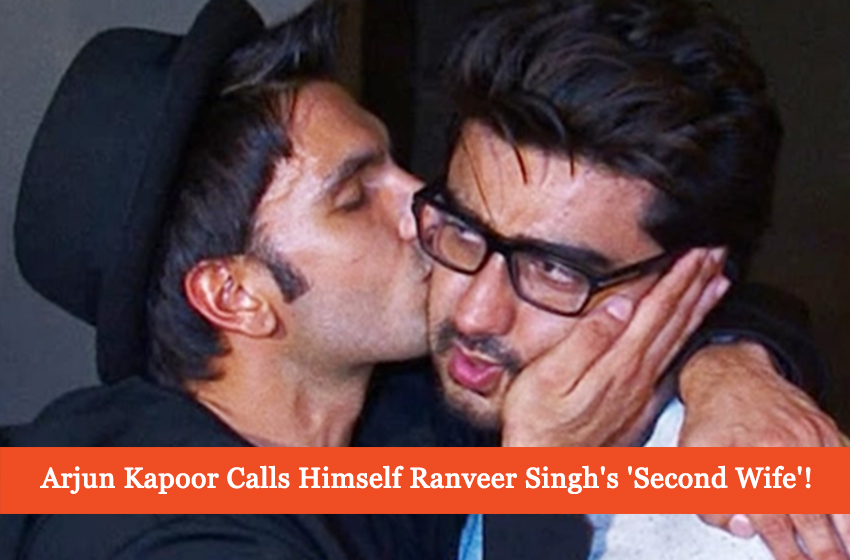 No matter who you are, or what's your marital status, there is always that one 'cheesy' friend who just knows how to awkwardly blend in. Such friends sure make your life much exciting and fortunately, Bollywood has Arjun Kapoor and Ranveer Singh. In a recent interview, Arjun Kapoor revealed that he teases Deepika Padukone by calling himself Ranveer Singh's 'second wife'.
Arjun Kapoor calls himself Ranveer Singh's 'second wife'!
Certainly, the current year has been a 'celebrating' one as many famous celebrities tied the knot with their life long love. Previously, Indian cricketer Virat Kohli and Bollywood actress Anushka Sharma's honeymoon pictures caught everyone's attention. This week, while talking about his upcoming project "Panipat", Arjun Kapoor called himself Ranveer Singh's 'second wife' when it came to their friendship.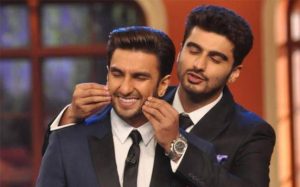 Apparently, there is no doubt that the brotherhood the "Gunday" actors share, displays actual friendship goals. According to Indian media reports, recently, Arjun Kapoor while promoting his upcoming film "Panipat", spilled some beans on his bond with Ranveer Singh. Talking about all the happenings and changes in their lives, Arjun Kapoor said that nothing has ever affected his relationship with the "Padmavat" actor.
"I tell Deepika that I am her sautan!"
Since, earlier this year, Ranveer Singh married the diva Deepika Padukone, Arjun Kapoor hasn't backed off. Instead, the "Panipat" actor revealed that he enjoys teasing Deepika Padukone by calling himself her 'sautan' (second wife). Further, Arjun Kapoor told how the stardom has never come in between his and Ranveer Singh's eternal bond.

"He is still gate crashing my dubbing, sends long voice messages after watching my songs and kisses me on the cheeks. Our connection remains unaffected. I tell Deepika that I am her sautan. We have been consistently warm", Kapoor maintained. From messing up with the recording sessions to sending long voice messages, the Kapoor-Singh duo has done it all.
"We share a great friendship and over the years it has gotten stronger!"
However, it is rare to see such a strong friendship these days, but, these two handsome hunks are the epitome. Apparently, the elite brotherly bond has only grown out much stronger with the passage of time. Arjun Kapoor further shared how they have got each other's backs at times of need and that Ranveer Singh's marriage also couldn't shake their relationship.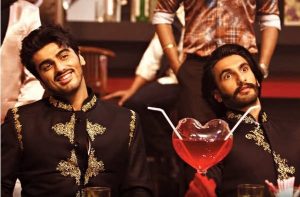 Check out: Deepika Padukone 'Unintentionally' Confirmed Alia & Ranbir's Wedding!
Moving on, Arjun Kapoor further cleared people's doubts who are comparing his latest role with Ranveer Singh's Bajirai Mastani. Clearing the air, the actor stated that both the roles have their own class and that they can't be compared. Well, Arjun Kapoor's "Panipat" is all set to release next month on 6th December 2019.
What do you think of Arjun-Ranveer's brotherhood? Let us know in the comments section below!