Indian Man Strangled His Wife To Death On Making Tik Tok Videos!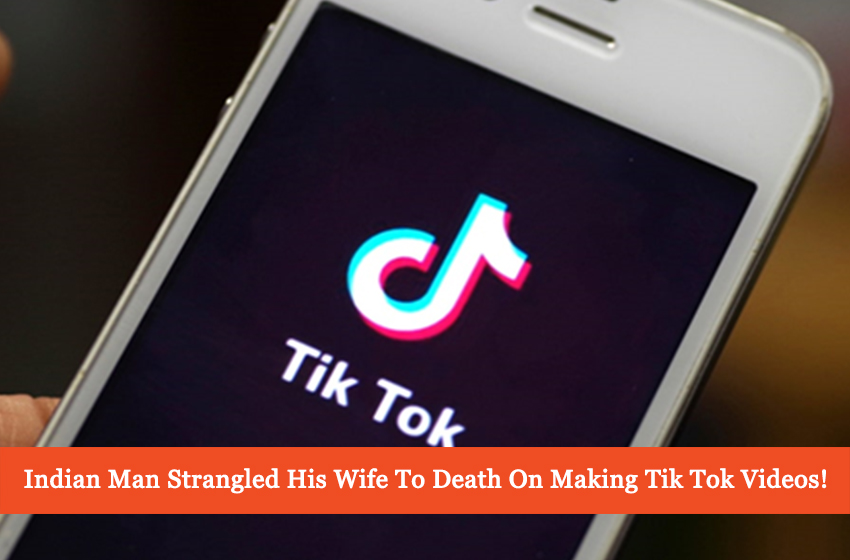 Indulged in core gaming and socializing, the technological advancements of the current era sometimes serve with cruelty. The sheer obsession of humans with the Tik Tok application and PUBG mobile game often gives birth to crucial circumstances. Similarly, in recent news, a husband from India brutally killed and then burned his wife after she refused to give up making videos on Tik Tok.
Indian man killed his wife over her obsession with the Tik Tok application!
Along with the fast-moving and modern world, such cases show the miserable side of the so-called 'civilized' society. Earlier this year, in September, an Indian boy from Belgaum beheaded his father after being stopped from playing PlayerUnknown's Battlegrounds (PUBG). Recently another such story came in after an Indian man strangled his wife to death on making Tik Tok videos against him.
Apparently, the husband, Siddala Chinna Nasaraiah, had several times objected to his wife Gorrapati Suvartha's obsession with Tik Tok. Despite being halted by her partner, Suvartha kept on using the application to create and post entertainment clips. According to Indian media reports, the couple had been married for about five years and have a two-year-old daughter.
The police cracked the case after 10 days of the actual crime date!
As per sources, Gorrapati Suvartha was 19-years-old and the couple was working in the sales department of a leading private company. Particularly, the horrifying incident took place in India's Potluru valley in Guntur district, last week, on November 17th. Eventually, the local police now involved, solved the case after 10 days of actual crime date after thorough investigation.
Read Also: Cafe Chaayos Faced Backlash Over Facial Recognition System Installation

However, the police have finally arrested the husband and his younger brother who helped in disposing off the dead body. As per the police statement, Suvartha was currently living in a hostel in the Sattenaplli area after leaving the daughter at her parents' house. Further, it was also revealed that Tik Tok videos of Suvartha kept pouring in from the hostel which angered Nasaraiah more.
Involvement of the younger brother!
Moreover, Siddala Chinnah Nasaraiah apart from her Tik Tok obsession even used to doubt her loyalty. Nearly after three days of leaving the house, Suvartha was convinced by her husband to return back on November 14th. According to the investigating police, on November 17th, Siddala Chinnah Nasaraiah along with his younger brother Chinna Venkaiah strangled Suvartha to death with a piece of cloth.
Further, the officials revealed that both the husband and his brother then burned the dead body near their village. Not only they killed her, but, they took her body to a cremation area near Potluru village and lit it up. However, the police took stern action after some villagers complained to them about an 'unidentified' person burning.
While Tik Tok has become the most downloaded application in 2019, such cases keep coming in. Upon inquiring, the police then identified Suvartha's body with the help of her jewelry and a Closed Circuit Television (CCTV) footage. Well, the police have arrested the husband and his brother and are now serving behind bars.
What do you think of the story? Tell us in the comments section below!